Trip to Palais Garnier: Part I
My beloved has wanted to tour the Palais Garnier for ages and I thought the best way to see it was by attending a performance, and I was so right!
How it all began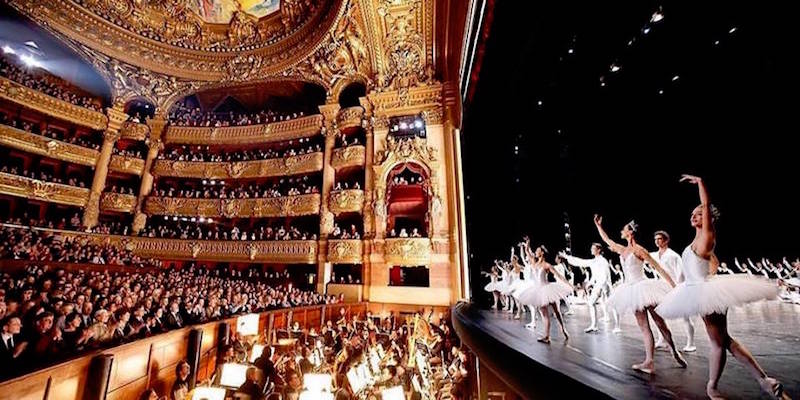 Palais Garnier Opera House story includes the demolition and rebuilding of Paris as well as the attempted assassination of an emperor. From the middle to the end of 19th century, Paris was transformed from a city of narrow, unclean, unsafe medieval streets into a well-lit modern city with broad boulevards and a great sewerage system!
This was the when Baron Haussmann, under the direction of emperor Napoleon III, undertook the modernisation of Paris — demolishing existing buildings, rues, and avenues; replacing them with straight, broad streets, flanked by uniform five-story buildings. When the emperor was nearly assassinated in a narrow street outside the then-current opera house, Napoleon III decided enough was enough and commissioned a new opera building to be located in an imposing spot on one of the newly-created places.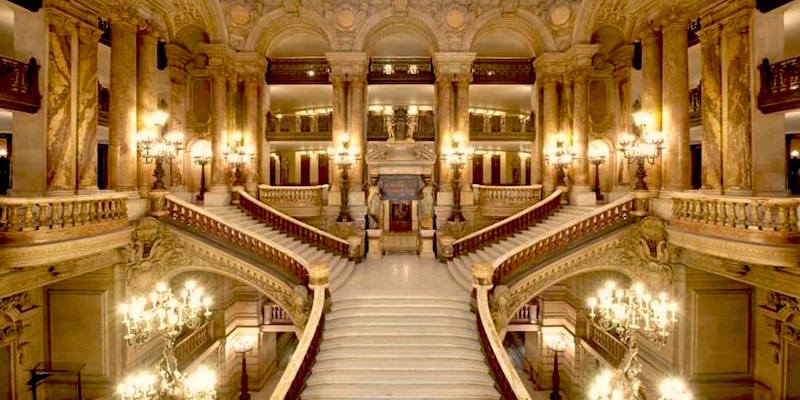 The commission was awarded to a then-unknown architect, the young Charles Garnier, and building began almost immediately. Construction was delayed, however, by the disastrous Franco-Prussian War and the aforementioned Commune in the period 1870-71. The grand opera building finally opened its doors on 5 January, 1875.
Palais Garnier became the centre of Parisian cultural life during the Belle-Époque period of late 19th and early 20th centuries. It continued on as France's most prestigious opera house right through the World Wars and into the 1960s.
Over the decades — through the wars and with the advent of the automobile — the exterior of Palais Garnier became dull and grimy. But a recent multi-year cleaning and renovation programme has restored it to its original glory. The interior is just as breathtaking, and it's a must-visit place — particularly to attend a performance of the Paris Ballet Company, small opera productions, or other special performances.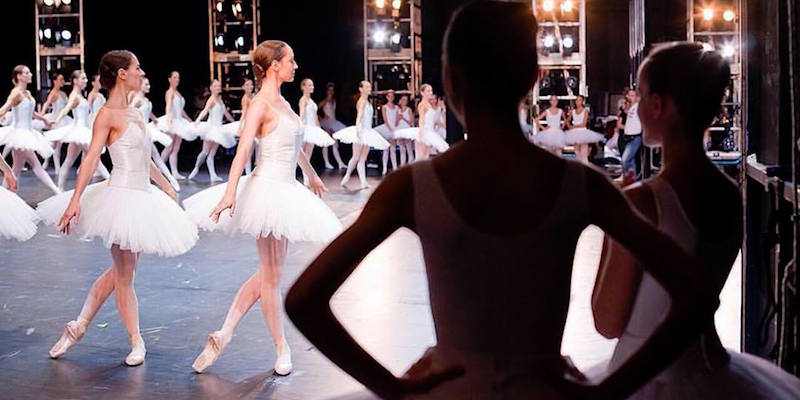 Paris has been mad about opera and ballet since the mid-1600s, during the reign of Louis XIV (aka the Sun King) who founded the first Parisian opera house in 1669. Since then there have been no fewer than thirteen buildings that have housed the Paris Opera Ballet company. Through kings and revolutions, emperors and presidents and wars there have always been ballet and opera playing in Paris.
A surprisingly number of the Paris ballet houses were destroyed by fire — others have simply outlived their usefulness and been razed. For instance, there was the Théâtre de la Porte Saint-Martin built for Marie Antoinette in 1781, abandoned during the Revolution, and destroyed in a fire during the Commune of 1871. Luckily for us, however, Palais Garnier, the grandest example of them all, still exists and is as glorious as ever.