The Musette: Salted Caramel Iced Apple Cake
Apple cake with salted caramel icing has the autumn comfort food flavours of apples, caramel and cinnamon. I love to use a crisp yet sweet apple for my cake such as Juliet. Granny Smith apples, perfect for pies, are too tart for this, and Golden Delicious too soft. Use whatever local apples you can find that will keep their shape and are flavourful and sweet. Apple cake with salted caramel icing is simple to bake, yet comes across as a bit of a show stopper.
Ingredients (serves 10)
Apple cake:
480g (4 cups) plain (all-purpose) flour,
1 tsp baking powder
1 tsp baking soda
2 tsp ground cinnamon
1 tsp sea salt
4 large organic eggs
425g (2 cups) light brown sugar
240 ml (1 cup) vegetable oil
1 tsp vanilla extract
410g (2 cups) unsweetened apple puree
Icing:
475g (2 cups) peeled, freshly chopped firm apples
60g (4 tbsp) unsalted butter, cut into small cubes
105g (1/2 cup) dark brown sugar
1/2 tsp sea salt, plus (if desired) additional for sprinkling
80 ml (1/3 cup) double (heavy) cream
115g (1 cup) icing (confectioners') sugar, sifted
Method
1.Preheat oven to 180°C /fan 160°C/gas mark 4/350°F.  Thoroughly grease and flour a 3 ltr (12 cup) bundt pan; set aside. In a large bowl, mix the flour, baking powder, baking soda,  cinnamon and salt; set aside.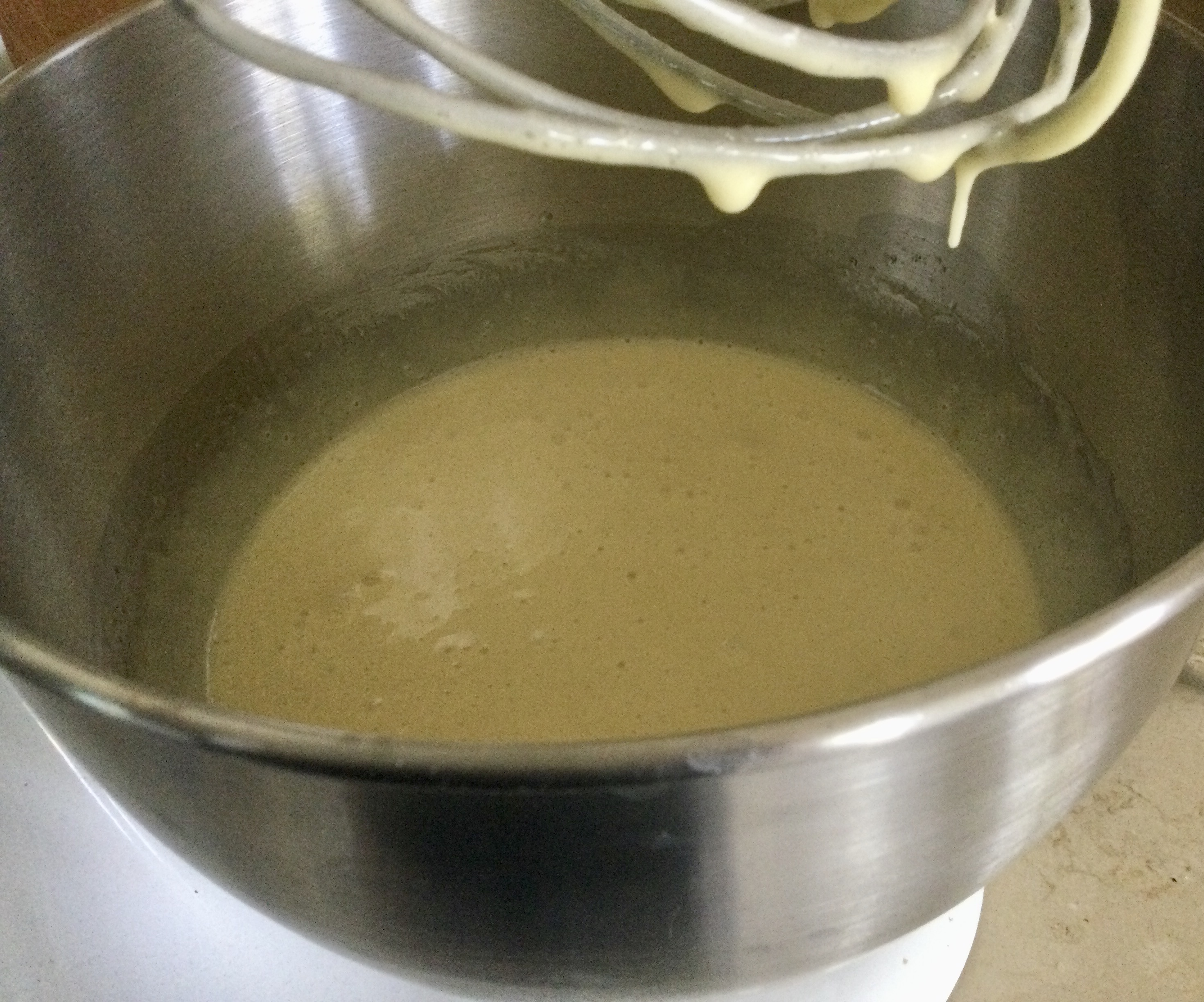 2. In another large bowl, whisk the eggs and brown sugar for 1- 2 minutes until combined. While whisking, gradually add the oil  and whisk until everything is combined.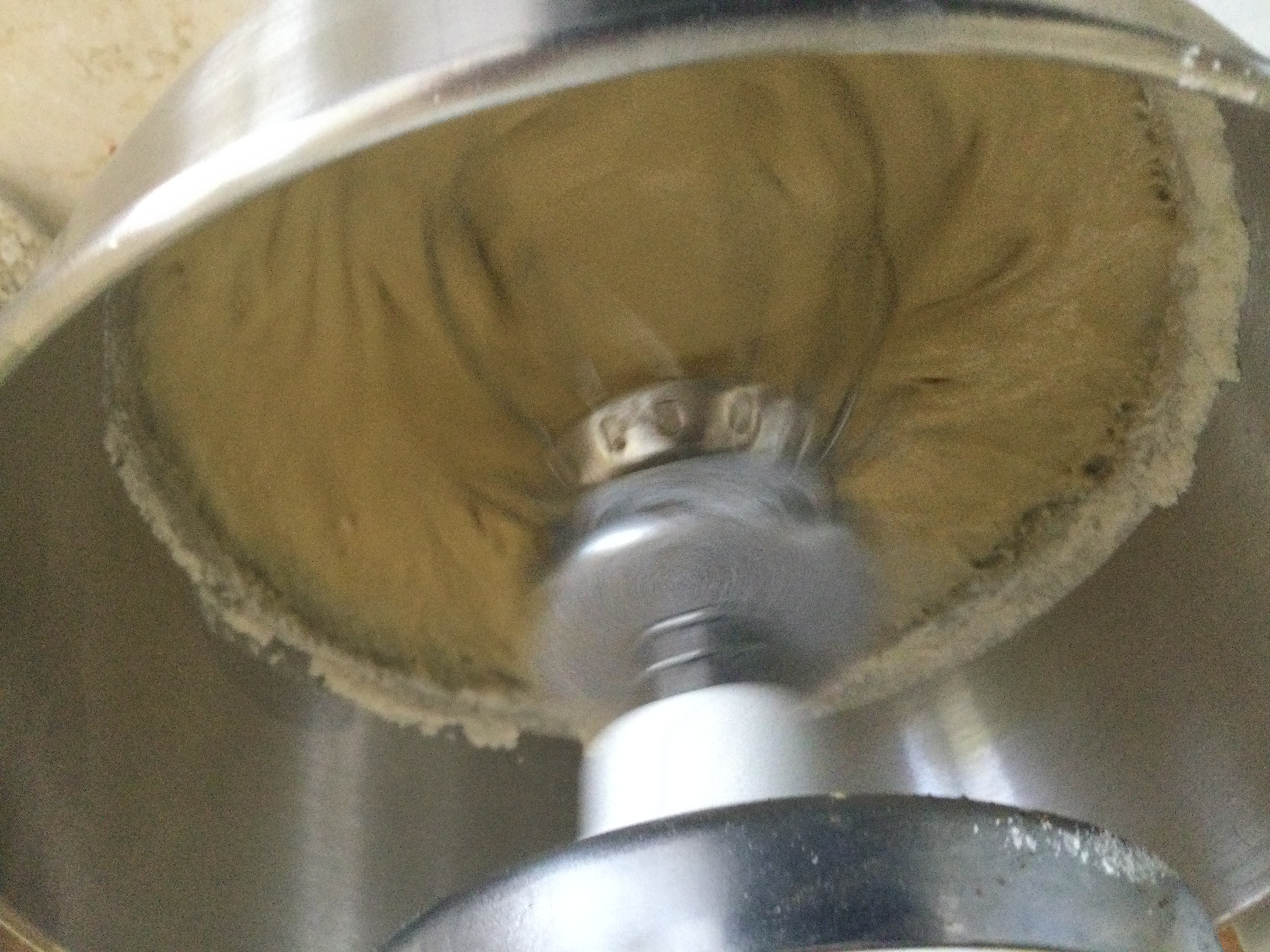 3. Add the vanilla and  apple puree and combine. Then, add the flour mixture and combine using spatula and figure-of-eight movements to ensure no lumps remain. If using a mixer, mix on low speed, being careful not to over beat the batter. Fold in the apples.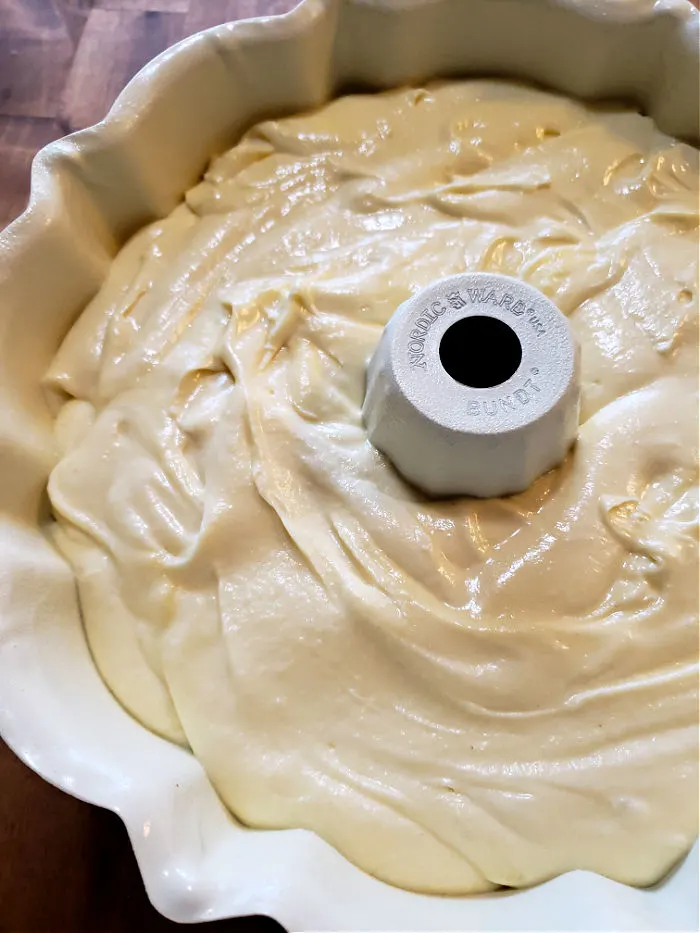 4. Pour the batter into prepared pan and bake until a skewer or toothpick comes out clean, 40 – 45  minutes. Transfer cake to a cooling rack, and let it cool in the pan for at least 30 minutes before inverting and removing the pan. Let it cool completely before glazing.
5.  Once the cake has cooled, make the caramel icing. Please note that this firms up rather quickly so be prepared to  pour over the cooled cake as soon as it's made.
6. In a medium-sized saucepan over a medium-high heat, melt the butter. Whisk in the brown sugar, salt and cream until thoroughly combined. Bring the mixture to a rolling boil and let it boil for about 1 minute  without stirring.
7. Remove from heat and whisk in icing sugar until it reaches your  desired consistency; the more sugar, the thicker the glaze. I often add less icing sugar as I prefer a more sauce like consistency.
8. Once the sugar is thoroughly incorporated into a smooth icing, immediately pour or spoon it over the cake. If desired, sprinkle a small amount of sea salt over the glaze while it's still warm. Let the glaze cool for at least 30 minutes before serving. Maybe with a drizzle of more sauce?
9. Store leftovers  – as if! – tightly wrapped in the fridge for up to one week.