French Fancies: IZIPIZI
The French wear a lot of glasses and sunglasses consequently every high street has numerous eyewear outlets. This company, one of the newer brands, is one of my faves, quite possibly because of its catchy name. IZIPIZI are fashionable, reasonably-priced glasses from Paris.
Since its creation in 2010, IZIPIZI has offered innovative, affordable and stylish reading, sun and screen glasses for adults and kids, re-framing the look and feel of off-the-shelf eyewear as a desirable fashion concept.
IZIPIZI glasses are made in Taiwan from a soft-touch acetate with flexible hinges that not only make for a comfortable wear, but can fit a wide variety of face shapes. The ranges on offer cater to all ages, including SUN Kids (0-36 months), SUN and SCREEN Junior (3-10 years), and READING, SCREEN, SUN, SUN READING, SUN SNOW and SUN Glacier for adults.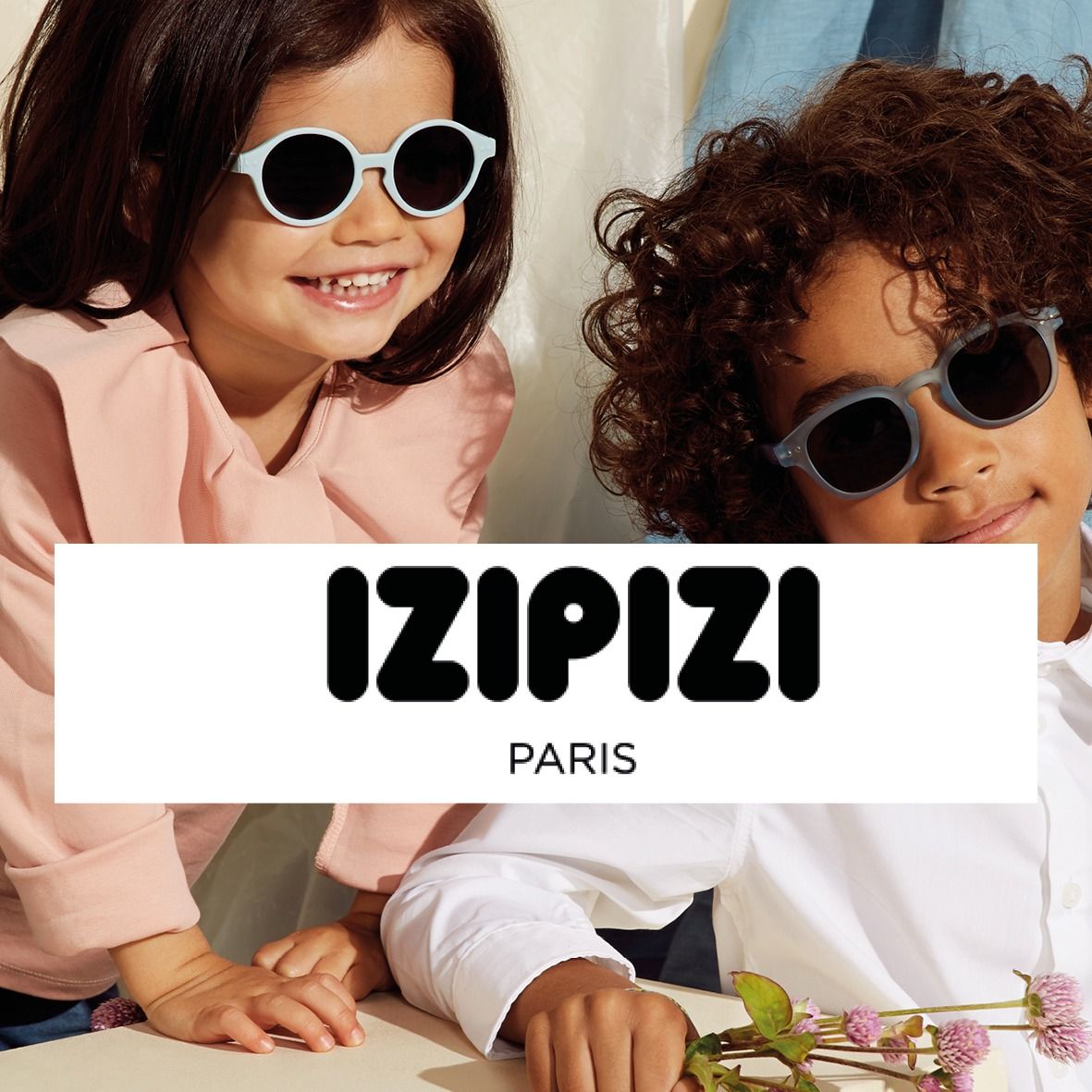 How it all began
IZIPIZI is the brainchild of three long-time friends: Charles Brun, Xavier Aguera and Quentin Couturier. The three millennials grew up in Lyon, France, where they attended school together. After completing business school, they realised they shared a common ambition to launch a joint business venture.
In 2010, when they were 24 years old, inspiration came in the form of their long-sighted parents' repeated refrain: "Can I borrow your eyes?" They decided to reimagine the business model for ow-cost reading glasses.They realised it would take just three things: design, quality, and distribution.
Thus a completely unique product was born: a pair of minimalist reading glasses on a stem, similar to lorgnette opera glasses, which were attached to a weighted base with a chain, inspired by the upright counter pens found in banks. They dubbed the product "See Up", and it was an immediate success. While their first clients were banks – Société Générale in particular – more and more private customers began asking for a home-use version of the product. This led to the launch of two new collections: See Home, a revisited version of See Up for at-home use; and See Magnet, a magnetized version that can be affixed to one's refrigerator.
It was time to start thinking bigger and further – globally. In 2013 the trio developed a line of traditional reading glasses that was a sleek reimagining of the spare reading specs for sale in pharmacies. A collection of plain sunglasses, reading sunglasses, and Screen Blue Light blockers soon followed. Boasting clean design, high-quality frames at an affordable price, the line was initially sold through an ultra-exclusive distribution network. Very quickly, IZIPIZI glasses gained a reputation as chic eyewear essentials to proudly show off and collect.
IZIPIZI believes that beauty should be accessible to all: perfect for every age and every occasion. Their high-quality glasses have been picked up by some of the most iconic stores in the world, including Colette, Le Bon Marché and Merci in Paris, Harrods and Selfridges in London, MoMA, Dover Street Market and Bloomingdale's in New York, and Isetan in Tokyo. Delivered in IZIPIZI's distinct signature packaging (a hard outer case with a soft felt case inside), these glasses have become a veritable must-have, as chic as they are affordable.
From classic frames reinvented, to innovative limited edition colours, IZIPIZI has something fresh and exciting to look forward to each season. It's a French project that has overturned the system between coloured frames, vintage style and accessible prices.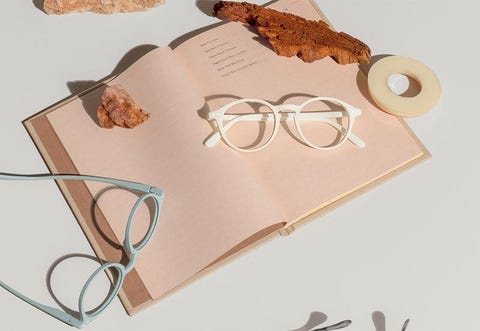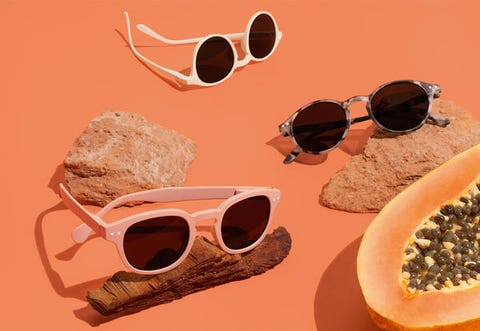 After only a few years, the start-up was able to turn the market for luxury glasses, long dominated by the big brands, inside out. With a great product and following, the company looked to rebrand with IZIPIZI and a direct-to-customer distribution strategy, strengthening their bond with the customer. The first boutique was quick to follow, opening in September 2017 in the Marais.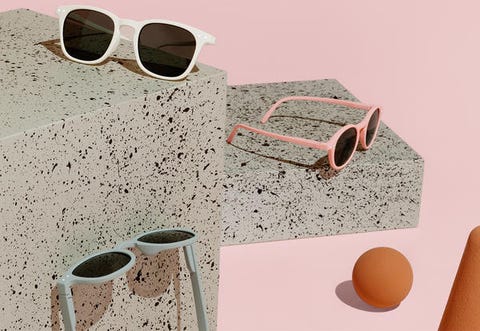 IZIPIZI has demonstrated strong growth thanks to its global reach and multichannel distribution strategy, notably through a broad wholesale network of 7,000 points of sale which includes select concept and fashion stores, designer opticians and department stores, but also through the development of its own online and retail distribution notably in Paris, Brussels and London.
Such expansion was initially aided by investment in 2012 from Jean-Pierre Guichard, founder of Manutan, and its family office MouvemenT & Finance. Towerbrook have recently taken 25% stake and will look to draw on its resources and deep sector expertise to help IZIPIZI achieve its ambition to anchor the brand as a major eyewear player globally, by accelerating its development and awareness in international markets, including key countries such as the United States where the company intends to install a local HQ.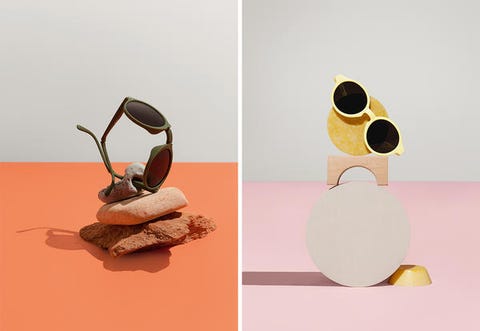 CSR
In 2020 Izipizi undertook its first complete carbon audit of its 2019 emissions. This report enabled the company to identify its main sources of emissions and to set out one simple objective of reducing by 50% the carbon footprint of its glasses.
To achieve this, it has created an action plan that involves making major changes in production methods, transport policy and sales and marketing methods, because it only makes sense to go down this road if it commits to making profound changes on every level. Of course, these environmental considerations come in parallel to its social and corporate commitments. The company is aiming for 30% of its glasses to be produced from bio-based materials by the end of 2023.
All images courtesy of IZIPIZI