One from the vaults: Postcard from Paris
In years past it wasn't uncommon for us to visit back-to back dental exhibitions in Paris and New York. This post heads way back to 2011.
I have spent the past three days pounding the pavements of Paris, the world's most visited city. Like all great cities, you see far more if you religiously navigate its various quarters on foot. Although I always have a small map, just in case, it's hard to get lost as the wide boulevards give you glimpses of major landmarks at every turn, plus the Seine, which neatly bisects the city, is a great navigational tool.
Over the years, I've spent a significant amount of time here and have visited most of the galleries, museums and buildings of significant historical interest. Of course, if the weather's bad, I'll happily revisit one of these. But, if it's not, I just enjoy wandering around gazing at the impressive architecture and pressing my nose to the windows of all the food shops.
My favourites are the patisseries and chocolatiers. But lest you fear for my waistline, I only window shop. If I do enter, it's only to get a closer look. I don't buy anything, not even for my beloved because this is the food of gods. Wondrous pastries, delicate cakes and delicious dark, crisp chocolate with subtle aromas. While a couple of squares of chocolate will do no harm, it's hard to resist the rest. So, I enter, inhale and exit.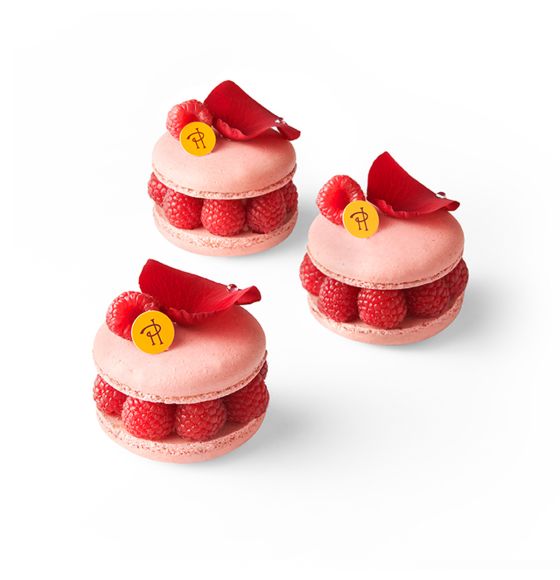 Of course, I had to pay homage at Pierre Hermé's temple of delicious comestibles. IMHO he's perfected the art of the macaroon, as ubiquitous in France as the cup cake is in America. Pierre's melt in the mouth with an intense burst of flavour which lingers on the palate.  Okay, I'll come clean, I just had to have one, or two.
My window gazing extends to butchers, bakers, delicatessens and cheese shops, plus I love visiting the street markets. Where else would you find stalls dedicated to just one product such as the humble potato. The stall owner who patiently explained to me about which spuds were best for which dish had over 20 different varieties. Another was dedicated to Pinky and Perky. Again the stall owner, who had raised and slaughtered the pigs, was happy to spend time answering my questions about his sausages, charcuterie, porchetta, pate and other porky products. We even exchanged a couple of recipes as I imparted my special rub for what my sister calls "the best roast pork ever".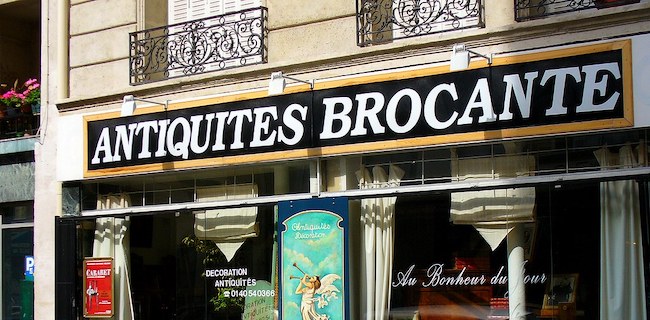 No visit to Paris would be complete without a rummage around the many antiques shops and art galleries. Typically, I found some things I would have liked to purchase but it would have been wholly impractical given our next destination is New York.
Maybe it's the time of year, but Paris is overrun with Asians, and not just Japanese. No doubt the stores and French economy are duly grateful as the ones I've seen have been heavily laden with shopping bags from their favourite stores: LVMH, Gucci, Hermes and so on.  The love affair is reciprocated as Paris has an astounding number of great Asian restaurants, particularly Japanese.
With my beloved working, and being entertained by clients in the evening, I've been left pretty much to my own devices, a wholly desirable state of affaires. Meaning I can do what I want, when I want. I am however taking him out for a relaxing dinner a deux this evening at a little gem of a place I have found on my meanderings: just the one Michelin star.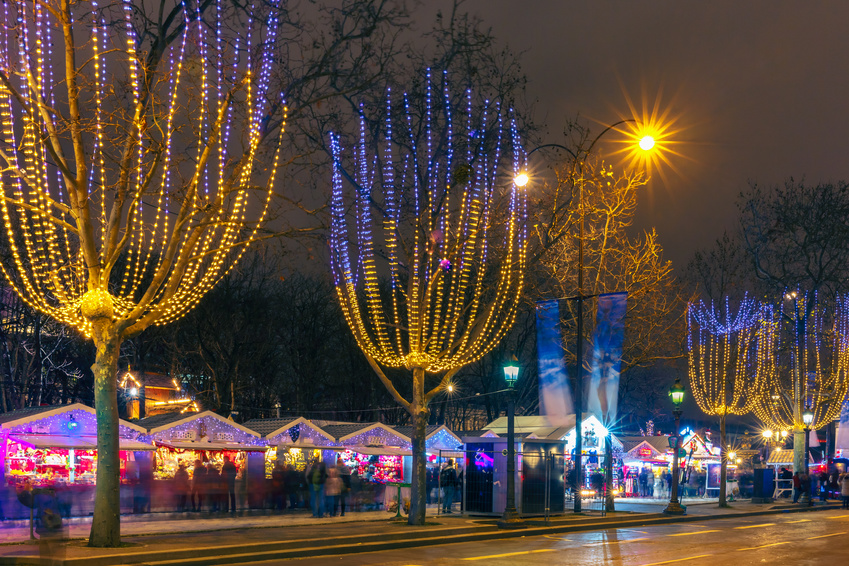 The weather's been a bit cold, damp and foggy. In fact you can't see the top of the Eiffel Tower.  The Xmas decorations are up and there's a festive buzz in the air. Only a month or so to go until the big day. Of course, the decorations are restrained but classy and stylish as befits the capital of fashion. We're off to New York tomorrow morning where the decorations will be larger than life, really full on and totally appropriate for the Big Apple.