French fancies: Cadolle
One of the many things France is famous for is lingerie, lots of lingerie. I've previously covered the reasonably-priced Etam, but today we're going decidedly upmarket – just in time for Christmas.
One of the inventions to have made the lives of 20th and 21st century women easier is the modern bra, which replaced the stifling corset.
It was invented by a Frenchwoman, Herminie Cadolle. She went on to found Maison Cadolle, which is one of the top haute couture lingerie houses still making made-to-measure underwear.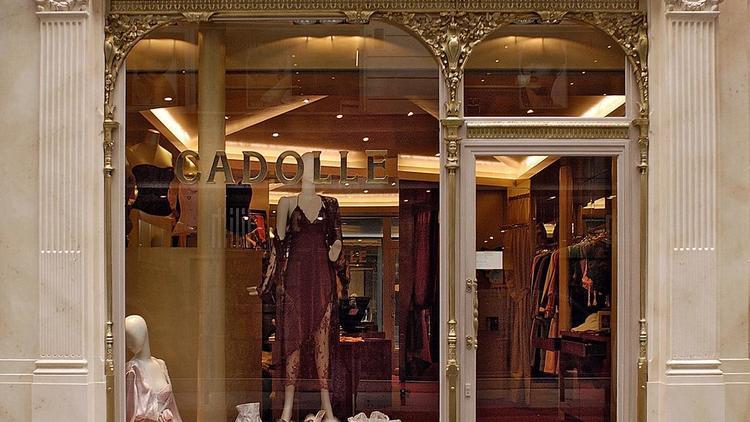 The company, which has remained small and today has 15 employees, has been passed on from mother to daughter through six generations: Herminie, Marie, Marguerite, Alice and now Poupie and Patricia (pictured below).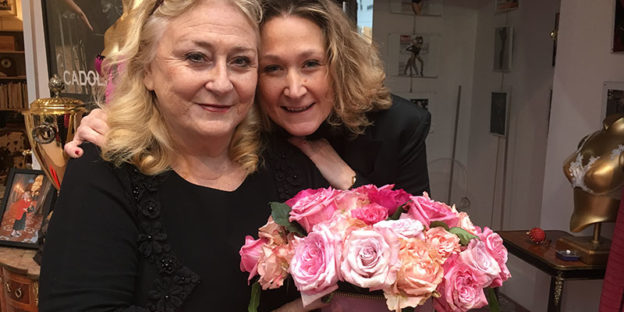 How it all began
Cadolle is one of the few older French entrepreneurial families headed by a woman. Herminie Cadolle (1845 – 1926) was an exceptional woman and a feminist. Early on, she moved to Paris with her husband and sister, to work as a seamstress making corsets. It was a period when it was exceptional for women to have a job.
It made her very aware of the inequalities between men and women, and she became involved in the militant cause of the Paris Commune (a radical, working- class, anti-religious and revolutionary movement in power March-May 1871, but was suppressed by the French army during the semaine sanglante – The Bloody Week).
She was fighting for the rights of workers and for equal rights for women. Being both a feminist and a woman who made corsets led to her creating the bra, because she wanted to liberate women. She literally cut a corset in two, and from then on worked to create a garment which would cover the bust only.
One of her sketches shows that the very first version was still attached to the corset, but even that was revolutionary.
She fled France for fear of reprisals for her part in the Paris Commune and settled in Argentina where she set up the first "House of Cadolle" and quickly made a fortune before returning to France. On her return, she patented her new invention which she called the corselet-gorge and exhibited it at the Exposition Universelle of 1889, for which the Eiffel Tower had been built.
The top was supported by straps, while the lower part was a corset for the waist. It was not an immediate success. She had created it to free women, but she was ahead of her time.
Tiny waists were in fashion and you could not achieve that without wearing a full corset. It was not until WWI, when women had to work in the factories, that the idea of a bra, which was more practical, became acceptable.
She worked tirelessly for years to improve her invention. New techniques and materials, notably rubber and the introduction of elastic, meant she could make real improvements and a garment that was easier to wear.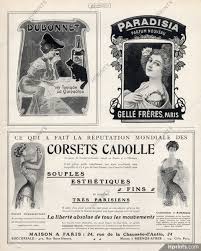 When it was invented there was not a name for breasts in everyday French language and gorge, which is now the throat, was used to cover the area from the base of the neck to the base of the bosom. (The French still use soutien-gorge, eschewing brassière, an 'upper arm support' from which comes the English 'bra').
In 1911, Marie Cadolle, Herminie's daughter, decided to move premises from the Chaussée d'Antin to Rue Cambon, which quickly became the centre of haute couture, with all the big names, such as Chanel and Hermès setting up there, too.
The Fashion Houses sent clients to Cadolle which would adapt its underwear to create the underlying form for the fashion shape of the time.
In 1925, the flat-chested form was in vogue and Marguerite, who took over from Marie, created the first flattening bra, for Coco Chanel. She also made underwear for many other famous women of the time. In 1947, the tiny waist was back and my Alice invented the 'waspie' for Monsieur Rochas' fashion and perfume company.
Women's shape and the lingerie they wear are constantly changing to suit the fashion of the time. Since Patricia started working at Cadolle about 20 years ago, she has seen an increase on average of 10cm (4″) around the waist.
Cadolle's role has changed since Herminie. Its main aim now is to create garments which make women feel good about their bodies and are comfortable to wear. The second aim is to make a woman feel desirable. Sensuality has become more important. This is associated with women's sense of independence. They are proud of their bodies.
Nonetheless, Cadolle has worked to keep its traditional techniques alive and make underwear in France for all shapes and sizes. As Patricia explains:
In France we have held on to our savoir-faire, so that despite economic pressures, we have continued to pass on our skills down the generations to continue to make the best, handmade underwear.
Production process
There are three important parts to a bra: the cup, the back and the straps. The back has to be sufficiently well made so it will stay in place and support the breasts and the straps, too, have to give support. All three need to be well designed and well made for the bra to do its job and be comfortable all day long.
As well as it's ready-to-wear range, Cadolle offers a bespoke made-to-measure service where after studying your morphology and understanding what effect you want to achieve, the House makes a blank model for fitting. Only then will it look at materials and discuss colour. Cadolle makes its own dyes, so if you want green it can offer 10 different shades. Then there will be a final fitting before the bra is ready for collection. The process takes around a month and costs around €700, much more expensive than a €50 bra from Etam.
A good bra in the shops would cost about €250; Cadolle's off-the-peg ones start at €200 and a top-brand luxury name would be on average €250-€300.
Yes, it is expensive but it is an investment. It will last forever and it will make you feel good. When you don't wear a good bra you are uncomfortable the whole day. With a good bra your clothes will look good on you.
All images courtesy of Cadolle