The Musette: coffee parfait
This recipe is born out of the amazing sabayon base but don't be afraid – it's not as hard as it sounds! A classic sabayon is simply egg yolks and sugar whisked over a bain marie until mousse-like in texture. It is then cooled very quickly in a bowl with ice before whipped cream is folded into it to create a luxurious creaminess. Then all you have to do is freeze your sabayon. Here, I have used coffee to flavour it but you can use any flavour you want, such as citrus or caramel. It can even be prepared up to a week in advance so it's an easy dessert for Christmas day if you have guests who don't like Christmas pudding!
Ingredients
sabayon:
4 medium, organic egg yolks
50g (1/4 cup) caster (superfine) sugar
125ml (1/2 cup) sweet dessert or fortified wine
1 tbsp lemon juice
150ml (2/3 cup) double (heavy) cream

75ml (1/3 cup) e

spresso coffee 
garnish:
80g (1 1/3 cup) chopped hazelnuts

30g (1/4 cup) icing (confectioner's) s

ugar

10ml (1 tbsp) brandy or cognac (optional)
caramel sauce:
100ml (7 tbsp) water
150g (3/4 cup) caster (superfine) sugar
2g (3/4 tsp) arrowroot, diluted in a little water
to finish:
150ml (2/3 cup) double (heavy) cream
30g (1/8 cup) caster (superfine) sugar
1tsp vanilla bean paste
Method
1.To make the sabayon whisk the egg yolks, caster sugar, wine and lemon juice together for 1 minute in a heat-proof bowl.
2. Stand the bowl over a pan of barely simmering water. This is called a bain-marie. (Make sure the bowl is not in direct contact with the water or the eggs will scramble.)
3. Whisk for 7–8 minutes until it reaches 78°C, resulting in a light fluffy sabayon.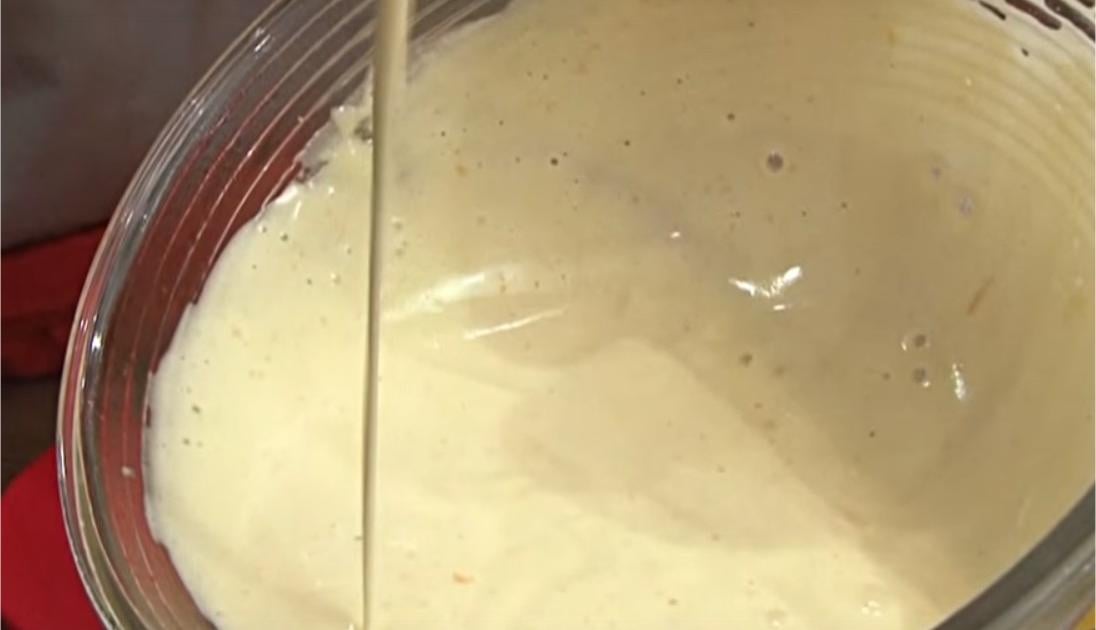 4. Remove the bowl from the heat and place it over a larger bowl of crushed ice. Continue to whisk until the sabayon is cold.
5. In another bowl, whip the cream to soft peaks and then fold it into the cold sabayon – make sure the sabayon is fully cold because even a slight bit of warmth will split the sabayon. Cover and refrigerate until ready to use.
6. In a large bowl, fold the cold sabayon and coffee together. Fill a mould or moulds with the sabayon, smooth the top and freeze overnight.
7. For the garnish you can use whatever mixture of nuts, seeds, dried fruits, or spices goes with the flavour of the parfait:-
Nuts – brazil, pecan, walnut, hazelnut
Seeds – sunflower, pumpkin, sesame
Dried Fruits – cranberry, blueberry, raisin, golden sultanas
Spices – cinnamon, star anise, nutmeg, all spice, mace
or even just plain cocoa powder!
8. Mix all the garnish ingredients together, lay on a baking tray and cook for 7 minutes at 180ºC/375 ºF until lightly golden and crunchy.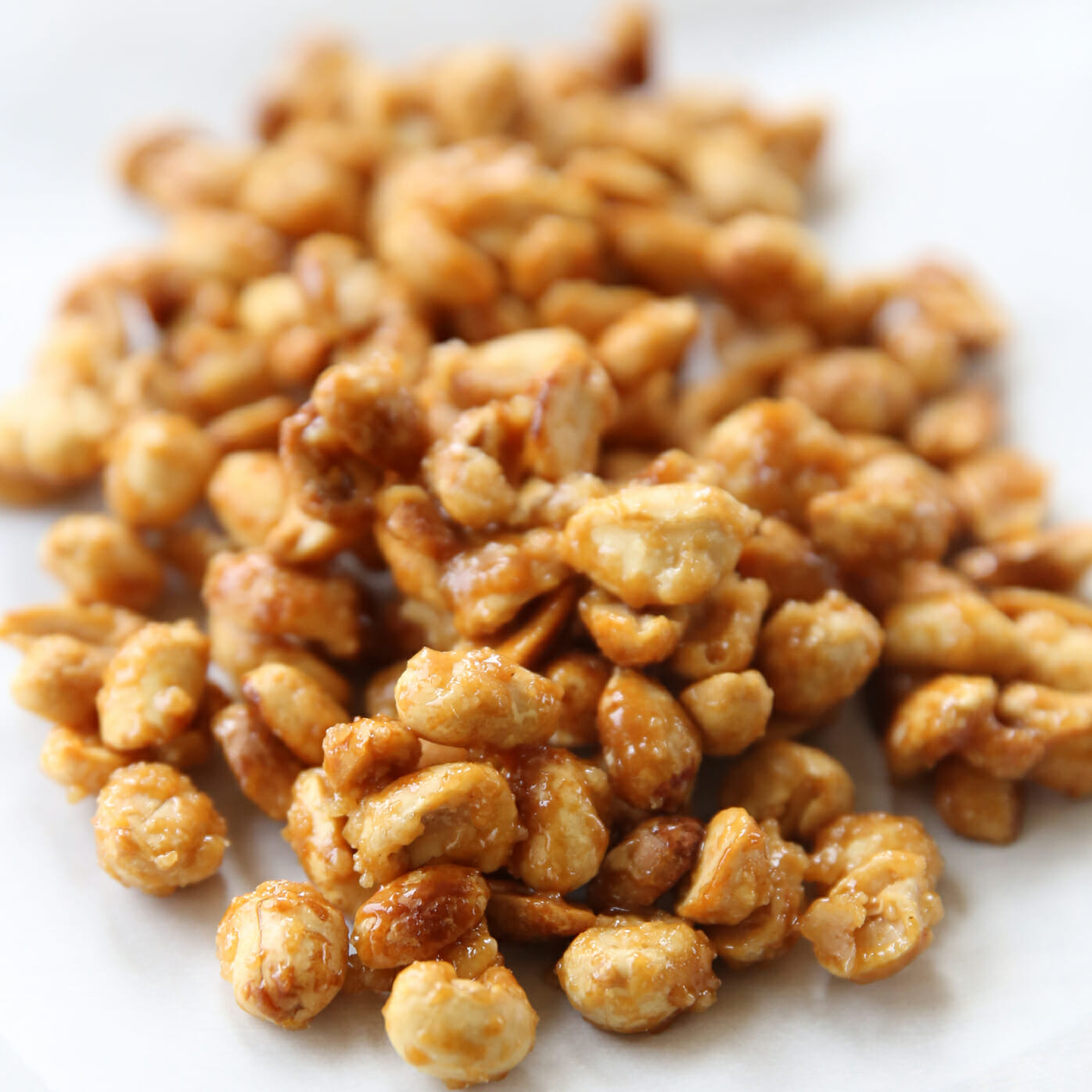 9. To make the caramel sauce bring 20g water and sugar to the boil and cook to a dark golden caramel. Add the remaining water to stop the cooking. Mix in the diluted arrowroot to thicken the caramel sauce. Cool down.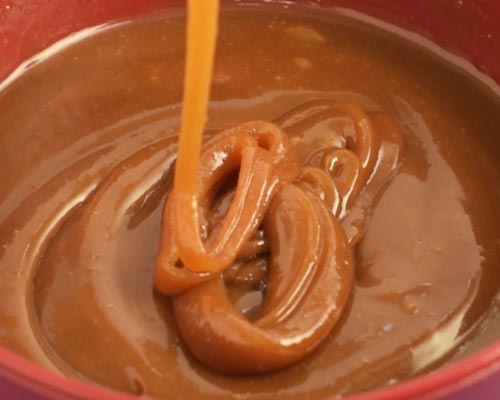 10. Taking the caramel to a dark golden brown is important; it will reduce the sweetness and give a better caramel flavour. If the caramel is too light or blond it will be far too sweet and devalue the dish.
11. Whip the cream with the sugar and vanilla to make a crème Chantilly. Fill a ridge-nozzled piping bag with the cream.
12. Dip the parfait mould in hot water for four to five seconds and, using the point of a knife, pull the iced parfait onto a cutting board and pipe the whipped cream over the parfait. Return to the freezer for 15 minutes to set the cream.
13 To serve:  using the blade of a hot knife, slice the parfait and arrange in the middle of a cold plate. Drizzle the caramel sauce around and sprinkle with the toasted pistachios and almonds.