Trip to Wallace Collection
Before getting stuck into my pre-Christmas trip to the Alps, there are a couple of leftover visits I need to address from our London trip. I've visited the Wallace Collection many times for two reasons: it was close to where we used to live in London and it's free to visit. So, when we were back in London in late September of last year, I just had to pop in!
How it all began
The Wallace Collection is a national museum which displays the art collections brought together by the first four marquesses of Hertford and Sir Richard Wallace, the likely illegitimate son of the 4th Marquess. It was bequeathed to the British nation by Lady Wallace, Sir Richard's widow, in 1897.
Among the Collection's treasures are an outstanding array of 18th century French art, many important 17th and 19th century paintings, medieval and Renaissance works of art and one of the finest collections of princely arms and armour in Britain.
The Wallace Collection is displayed at Hertford House, formerly the principal London residence of the marquesses of Hertford and Sir Richard Wallace. It was opened to the public as a museum in 1900.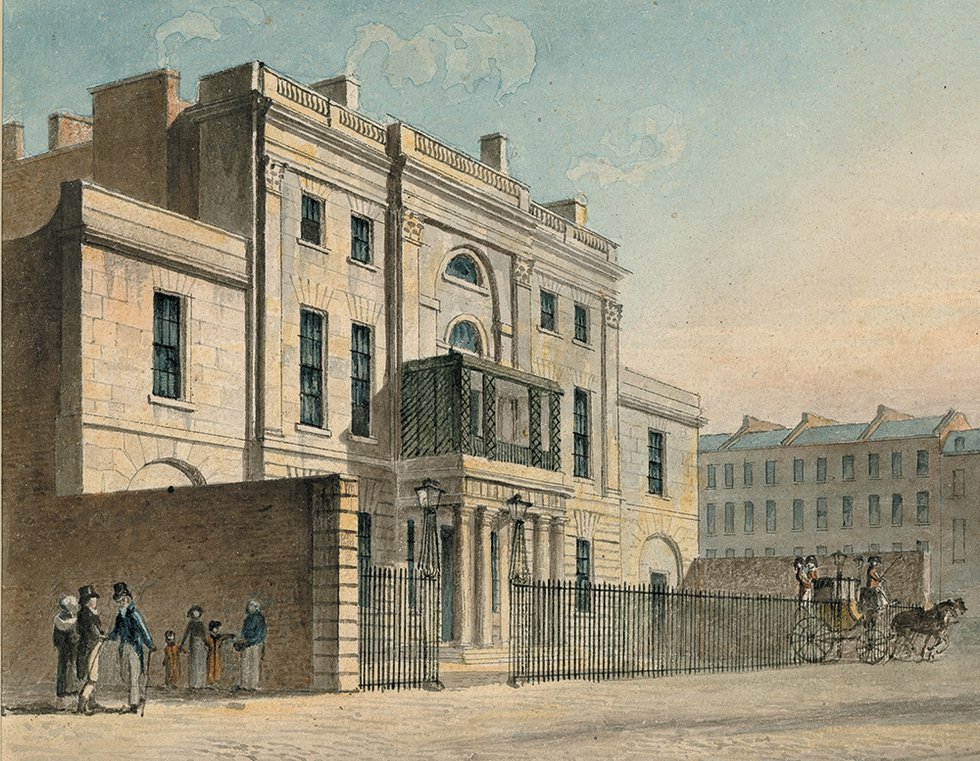 The Hertford family's association with Hertford House began in 1797 when the 2nd Marquess of Hertford took up residence there. The 2nd Marchioness was a great hostess, and in the first decades of 19th century Hertford House was much visited by fashionable London society. The 3rd Marquess preferred to live at his other London residences, Dorchester House and St Dunstan's Villa, and the 4th Marquess, who lived (sensibly) most of his life in Paris, used the building largely as a store for his ever-expanding art collection. The 4th Marquess died in 1870 and Richard Wallace took over the lease of Hertford House from the 5th Marquess in the following year.
Wallace, who had been brought up in Paris by his likely father and grandmother, moved into Hertford House in 1875 only after extensive alterations to the building had been carried out. He died in Paris in 1890, but his widow continued to live at Hertford House, aided by their secretary John Murray Scott, until her death in 1897.
Between 1897 and 1900 the former private residence was converted into a public museum. Galleries replaced the stabling, coach-houses and smoking room as well as some private rooms on the first floor. Many substantial changes have been made since the museum opened in order to make it a more welcoming place for successive generations of visitors.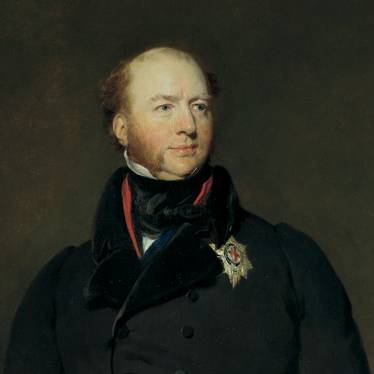 Although some important works of art now in the Wallace Collection were acquired in 18th century by the first two Marquesses of Hertford (for example some paintings by Canaletto, Reynolds and Gainsborough), the first member of the family to show a real interest in art was the third Marquess. A friend of the Prince Regent, later King George IV, he acquired important 17th century Dutch paintings, French furniture, gilt bronzes and Sèvres porcelain.
It was, however, his son the 4th Marquess, one of the greatest collectors of 19th century, who determined the essential character of today's Wallace Collection. Brought up in Paris by his mother after she separated from his father, the 4th Marquess later lived in style in a large apartment on the rue Laffitte and at Bagatelle, a château in the Bois de Boulogne. His art collecting combined aspects of both French and English taste and his enormous wealth (gained largely from estates in England and Ireland) enabled him to indulge that taste to the full.
His acquisitions included the great majority of the paintings, porcelain and furniture now in the Wallace Collection as well as the non-European arms and armour. He bought art on such a large scale that much of his collection was kept in storage rather than on display, though he was an important lender to contemporary exhibitions.
The 4th Marquess never married. After spending his earliest years in London, Richard Wallace became his likely father's assistant and adviser in Paris, particularly in matters relating to art. In 1870, he inherited Lord Hertford's un-entailed collection and property in France, England and Ireland.
A great philanthropist, Wallace was knighted in 1871 for his charitable services during the Siege of Paris. Before leaving Paris, he presented the city with fifty mostly green cast-iron fountains, known as 'Les Wallaces', which provided free clean drinking water to the public. In 1872 he brought over to London many of the works of art inherited from Lord Hertford, to which he added important collections of medieval and Renaissance objects and European arms and armour.
While Hertford House was being converted to accommodate his collection (1872–5), Wallace's loan of more than two thousand works of art as the opening exhibition of the Bethnal Green Museum in the East End of London was a popular sensation. In 1890, he bequeathed his property to his widow Lady Wallace who, on her death seven years later, left the works of art on the ground and first floors of Hertford House to the British nation. She left most of the rest of her property, which included many fine works of art, to her secretary John Murray Scott.
When we visited the Collection, in the basement was a delightful exhibition of Walt Disney works and pieces which had inspired his wonderful creations.