French Fancies: Château Voltaire
As I explained last week, I'm going to be looking at French family-owned hotels and hotel groups. When I featured fashion brand Zadig & Voltaire, I wondered what former owner Thierry Gillier did with the company's sale proceeds. Well, I can tell you. He invested it in a hotel – but not just any old hotel!
The hotel's front door is on quiet Rue St Roch, steps away from the Tuileries, which looks and feels more like a private home. The place is decorated in soothing tones: warm beige walls, abstract paintings, vintage modernist furniture, beautiful ceramics and seasonal bouquets presented in crystal vases. Attention to detail is everywhere. Château Voltaire feels dedicated, private, discreet. Here, timeless elegance prevails.
A personal take on what a luxury hotel should be, Château Voltaire is the brainchild of Frenchman Thierry Gillier, founder of fashion brand Zadig & Voltaire who lives nearby, explained:
I wanted to celebrate all that Paris stands for: a rich historical sense, a quest for beauty, a unique art de vivre, the joy of being together and celebrating. Plus, Paris has always been drawn to ideas, culture and elegance.
A world-traveller, Gillier's dream was to open a hotel that would feel and taste like a Parisian home, an address to simply enjoy, a place to meet and rejoice as one does with friends in a distant corner of the world.
To achieve this vision, Gillier asked art director Franck Durand – founder of Holiday Magazine and the man behind campaigns for fashion brands Chloé, Balmain and Isabel Marant – and architecture-duo Festen, known for crafting beautiful hotels around Paris and on the Côte d'Azur, to create a delicate, timeless destination that would stand out for its singularity and Parisian flair.
Three buildings from 17th and 18th centuries were united behind a listed facade. The different volumes and ceiling heights give the 32 rooms, floors and corridors a historical charm. Nothing feels grand, just naturally familiar. Château Voltaire was designed to be lived in. References to the past or the buildings' heritage are hinted at while it remains contemporary and classic.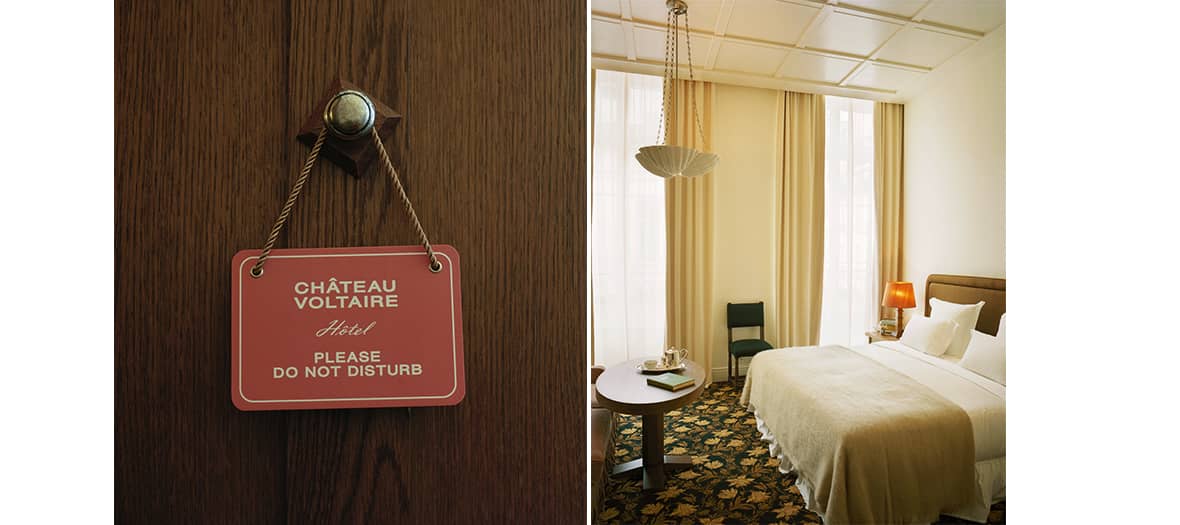 Art de vivre – the stylish French 'good life' – might be an intangible concept, but in creating the luxurious yet unostentatious Parisian hideaway Château Voltaire, Gillier has teased it into being. With fellow aesthetes Durand and Festen, they've made beautifully understated rooms with iconic artworks from Gillier's impressive trove and turned the allegedly former brothel into an exclusive sanctuary.
One historical reference is that of a shell motif, from the alabaster sconces and light fittings, to the name of the small, clubby bar, dubbed La Coquille d'Or.  That design detail comes from the original Rococo-like shell carvings which swirl above the entrances. They're exquisite, and it's terrific they've survived. They're a link to the earliest days of the building—and a reminder that all of the very best places have a past.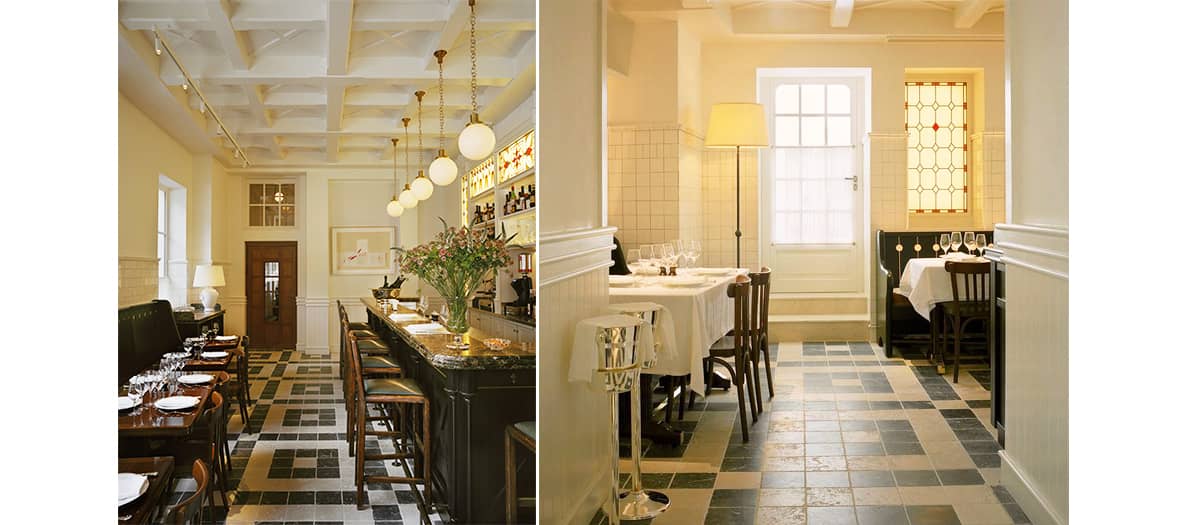 It is pretty easy to fall in love with Château Voltaire and its restaurant, Brasserie Emil, while enjoying French classics, including a swoonsome mousse au chocolat. (Be warned: the wait staff generously leave you, old school brasserie style, with the entire bowl).
Château Voltaire succeeds on two very important counts: impeccable, unshowy service and a sense of timelessness—it feels like it has been around for eons, and by some unbelievable miracle, you've just stumbled upon it.
All images courtesy of Château Voltaire