The Musette: Homemade Bouillon Powder
I love home-made soup and generally make it with vegan bouillon powder. I use so much that I've started to make my own homemade version. I don't like to use bouillon cubes because most of the commercially available options are very salty, have artificial ingredients and flavour enhancers. So I thought, why not make my own? Turns out it's really easy!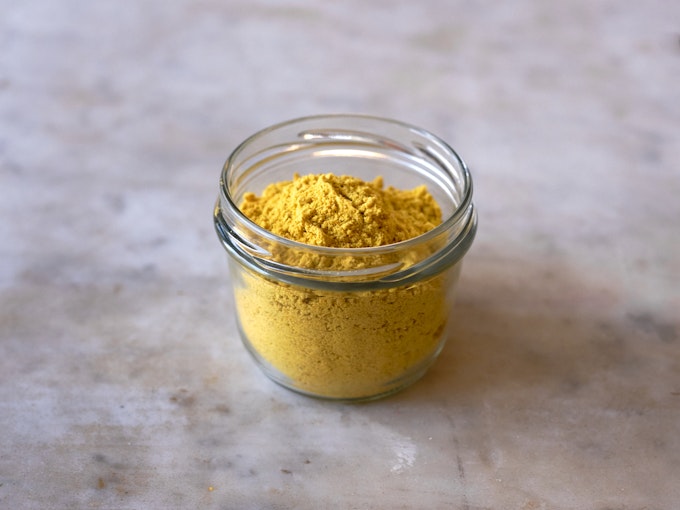 Use one tablespoon of bouillon powder in place of one bouillon cube in recipes.
Ingredients (makes 12 tbsp)
30g (1/2

cup)

nutritional yeast

1/2

tbsp

 Himalayan or 

sea salt

1 tbsp onion powder

1/2

tsp 

ground turmeric

3/4

tsp

 

dried oregano

3/4

tsp

 

dried thyme

1

tbsp

 

garlic powder

1/2

tsp

 

freshly ground black pepper

2

tbsp plant 

milk powder (I use almond)
Method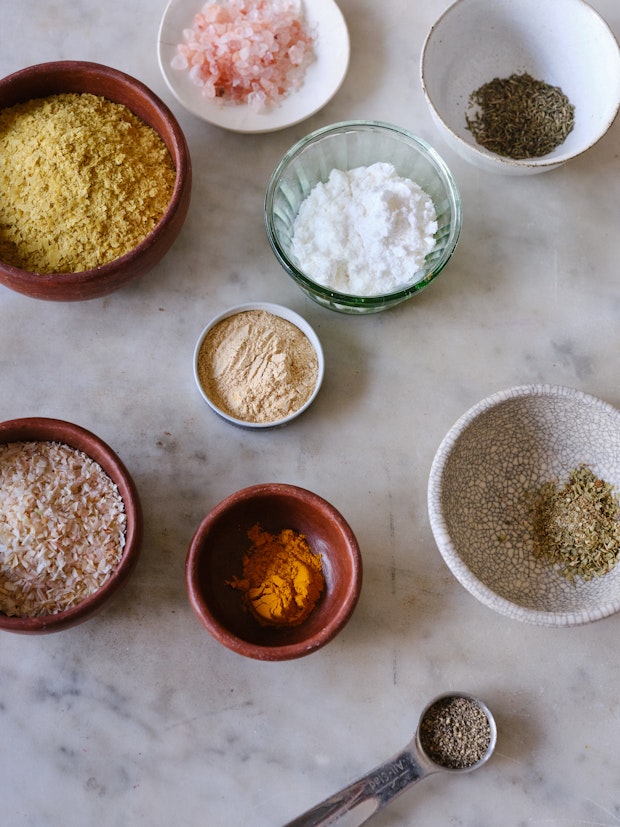 1.Combine all the ingredients in a blender. Pulse until everything is finely ground and powdery, a minute or so.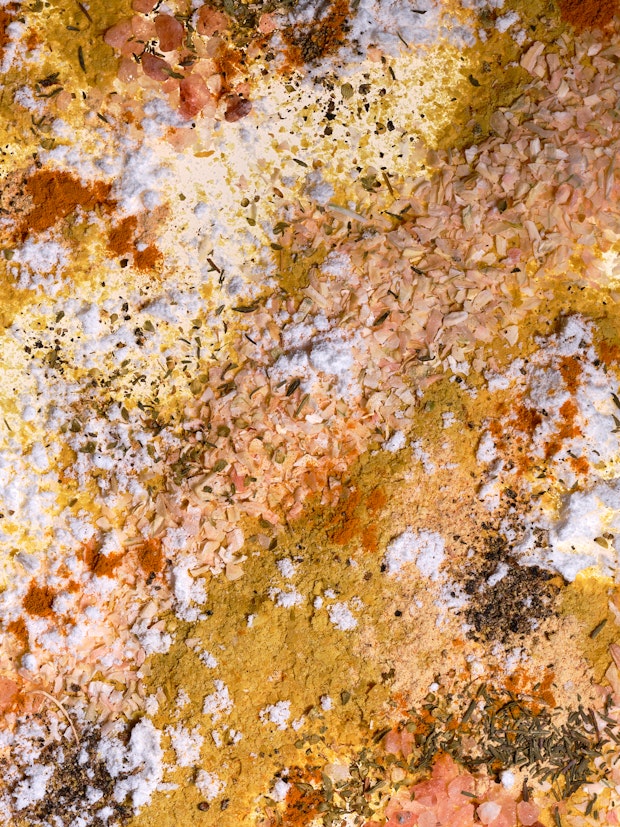 2. Transfer to a jar and keep in a cool and dark place for up to a couple of months. Use 1 tbsp bouillon powder per litre of liquid or in place of one bouillon cube.
Sheree's Handy Hints
1.The recipes are all for a general vegan/vegetarian bouillon, but there are endless ways to adapt the recipe with seaweed, or mushroom powder, or chillies to swing the flavour profile in one direction or another. That said, the key is nailing down the base bouillon recipe first!
2. Nutritional Yeast: My love for nutritional yeast runs deep and it's a non-negotiable in this bouillon powder. It's rich in flavour, body, and b-vitamins. It's the backbone of this recipe and delivers umami-rich vibes.
3. Salt: I think part of the popularity of bouillon and pre-made stock is that it helps home cooks season their food more than they might otherwise but in a good way. I landed on a ratio of 1 tbsp salt to 60g (1 cup) nutritional yeast, and that would yield the equivalent of 24 bouillon cubes. I like how this tastes as a baseline, while leaving room to add more salt if you like.
4. Herbs & Spices: I like the combination of oregano and thyme here. It works with a lot of recipes and I boost this powder with a bit of turmeric, black pepper, onions and garlic. I've used it in soups and spicy curries and it works great.
5. Plant Milk Powder: I noticed a lot of the commercial bouillons have ingredients that seem to be included to thicken stock and give it a bit of fatty mouth feel. I've been playing around with a tin of almond milk powder recently, and thought it might work nicely here – and it does!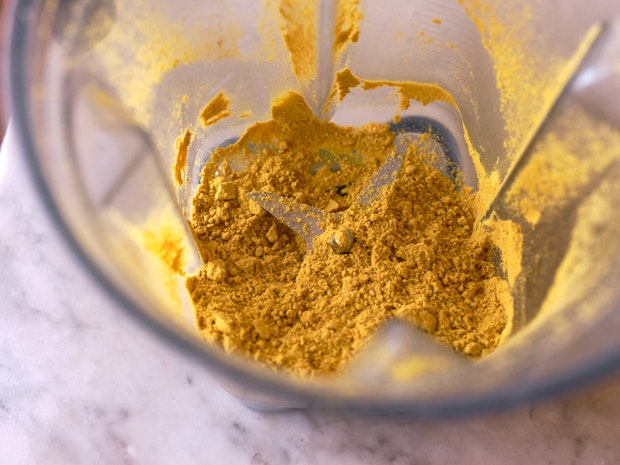 6. Nori: For a sea-flavoured stock, add a lightly toasted a sheet of nori and pulse that into the bouillon powder.
7. Mushroom: There are so many amazing dried mushrooms available now. I add 15g (1/4 cup) chopped dried mushrooms to the blender.
8. Spicy: I tend to keep my spicy components separate from my stock to allow me greater control.. That said, I often add a couple dried chillies (or blend of dried chillies) to my bouillon mix for any spicy dishes.