French Fancies: Beaumier
I'm going to continue with the hospitality sector until the end of March though I could probably post a year's worth of companies without breaking sweat. Today's hotel group does not (as yet) have any Parisian properties but it does have some in rather gorgeous spots, including one not far from where I live.
After generating serious buzz (and Instagram adoration) for its striking riviera property, Les Roches Rouges, Les Hotels D'en Haut group changed hands and visions and, in 2021, became Beaumier. Named for 19th century French writer-geographer Auguste Beaumier and aimed at outdoor enthusiasts, the collection emphasises hyper-local experiences, well-crafted design and superb natural surroundings at each of its properties.
How it all began
The hotels were initially acquired by Parisian entrepreneur Valéry Grégo who after a number of years working in finance set up the Perseus Group in London specifically to invest in the hotel sector.
Les Hôtels d'en Haut adventure began with the acquisition of the Le Val Thorens hotel in 2011. Initially a 3* hotel with 81 rooms, Perseus reopened it as a 4* after six months of renovation. In 2012 Perseus added to its portfolio the Fitz Roy in Val Thorens and the Hotel des 3 Vallées in Courchevel 1850. The Fitz Roy reopened the following season as a 5* hotel while the Hotel des 3 Vallées remained one of the most popular boutique hotels in Courchevel.
Les Hôtels d'en Haut completed their mountain portfolio with L'Alpaga, a 5-star mountain hamlet located in Megève, whose restaurant has been awarded a Michelin star. In 2017, Perseus travelled from the ski slopes to the seaside with the opening of the Hotel les Roches Rouges – after an extensive renovation programme – probably the brand's best-known hotel. Its rooftop restaurant was also awarded a Michelin star in 2109.
After developing Les Hôtels d'en Haut, Valéry Grégo's Perseus sold it in August 2019 to KSL Capital Partners, an investment fund specialising in the travel and leisure industry.
While the group [of hotels] may have lost its founder, it succeeded in keeping its president and CEO, Eric Dardé, former Accor executive,  who'd been with Grégo from the start. Dardé said of KSL::
They have an entrepreneurial mindset, and they know about leisure and tourism. They are really open minded. So, it makes my life very easy. And then, they have a lot of capital.
With the change in ownership, came a change of name. KSL wanted to find a name still committed to France, to show its connection to the country, but also to make it a more universally recognisable one – 70% of its guests are non-French so it just wanted something easier for them to use – hence Beaumier.
In October 2020, the company bought three hotels in Provence, which have since been renovated and upgraded. In fact, by the end of last year all of the group's original hotels had been refurbished.
Next up is measured expansion within Europe, including Switzerland, where the group has most recently acquired three family-run mountain hotels in Wengen. The three are located in the centre of the village with ski-in, ski-out capabilities and incredible views to the Jungfrau and the Lauterbrunnen-valley and should re-open in winter 2023. Though its latest is the Petunia located in the southwest of Ibiza. These acquisitions mark the intended internationalisation of the group.
These deals were the first purchases for Beaumier outside of France and reflect the group's desire to acquire high-quality assets to add to its pre-existing portfolio across premier seasonal European leisure destinations. The mission is to first grow to 15 to 20 hotels by extending into into Italy, Spain, Portugal and United Kingdom through acquisition and refurbishment of existing hotels.
Dardé said Beaumier would like to find a few new deals a year and having KSL as an owner gives his group an edge because it can move more quickly and has the funds to acquire and renovate turning 3* into 5* properties.
Like many in hospitality, Dardé's biggest challenge is labour related. He says:
We have a duty to rethink how we make our industry attractive because in 30 year I've been working I don't think the industry has looked after people very well. Our people are looking at life differently than people like me 10-20 years ago… Money is not just the answer. People want a better lifestyle, flexibility and to be better appreciated… They want to share our values and share the way we look at the world.
Dadé said the company would continue to look for future hotels of around 30-80 rooms, to maintain the sense of hospitality it has developed over the years and would probably have 15 hotels in the group within the next couple of years. He added sustainability would remain a key focus of how the company operates, saying:
The pandemic has reinforced the desire among people to come back to what's important: reinforcing nature, wellbeing, good local produce and cuisine and spending time with family and friends.
All images courtesy of Beaumier
Postscript: What about Valéry Grégo?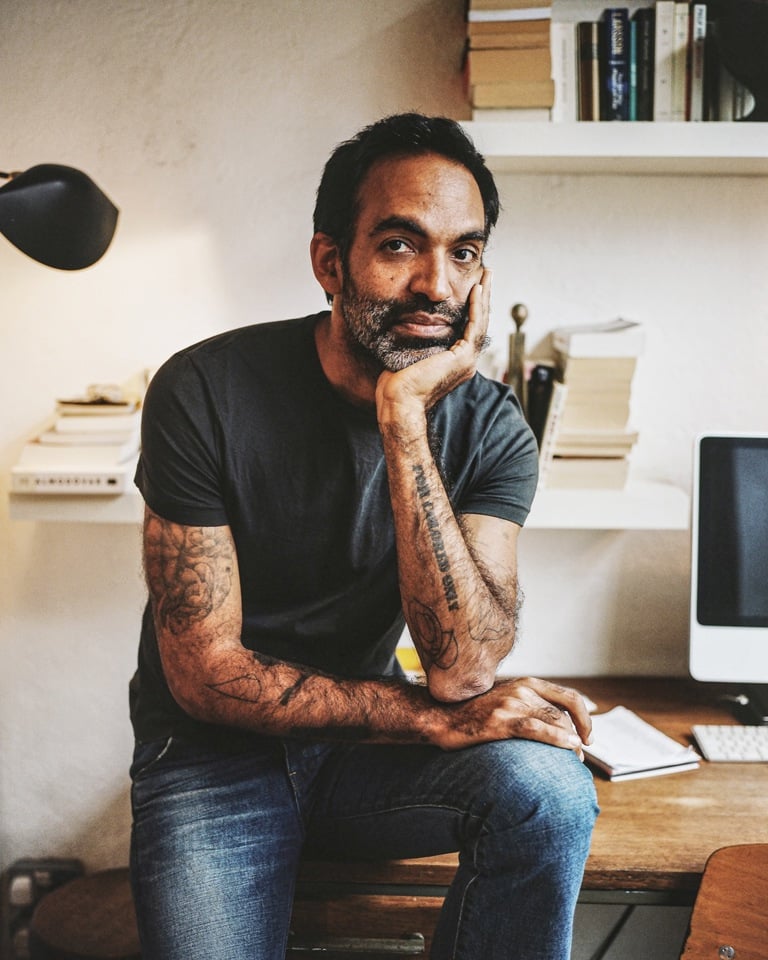 Meanwhile Perseus' vision of transforming the way people travel, live and work is now also expanding across Europe, focusing on exclusive and strategic destinations, capital or city getaways and international leisure destinations, propelling its aspirations to challenge and transform the hospitality industry. Starting with transforming a 16th century convent into a 5-star luxury property in Nice which should be ready in 2024, passing through several projects in Italy, Portugal and the Netherlands.