3

tbsp 

extra-virgin olive oil, plus more for drizzling

4

celery stalks, chopped

3

 fat 

cloves garlic, minced

2

medium carrots or equiv. winter squash, chopped

1

medium red onion, chopped

400ml (14 oz) 

can crushed tomatoes

1/2

tsp 

crushed red pepper flakes

450g (1lb)

 

cavolo nero  or kale, stems trimmed off and leaves well chopped

620g (

22 oz /4 cups)  cooked white beans

225g (1/2lb)

 

crustless loaf of bread

1 1/2

  tsp 

fine grain sea salt

zest organic lemon

parmesan cheese, finely grated
Method
1.In a large thick-bottomed saucepan, over medium heat, combine the olive oil, celery, garlic, carrot and red onion. Cook for 20-25 minutes sweating the vegetables, but avoid any browning.
2. Stir in the tomatoes and red pepper flakes, and simmer for another 10 minutes or so, long enough for the tomatoes to thicken up a bit. Stir in the cavolo nero, 3/4s of the beans, and 2 lts (8 cups) vegetable stock or water. Bring to a boil, reduce the heat, and simmer until the greens are tender, about 15 minutes.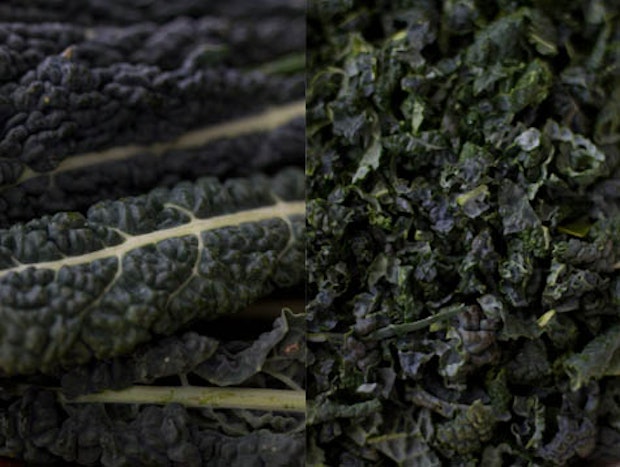 3. In the meantime, mash or puree the remaining beans with a generous splash of water – until smooth. Tear the bread into bite-sized chunks. Stir both the beans and bread into the soup. Simmer, stirring occasionally, until the bread breaks down and the soup thickens, 20 minutes or so. Stir in the salt, taste and add more if needed. Stir in the lemon zest and parmesan cheese.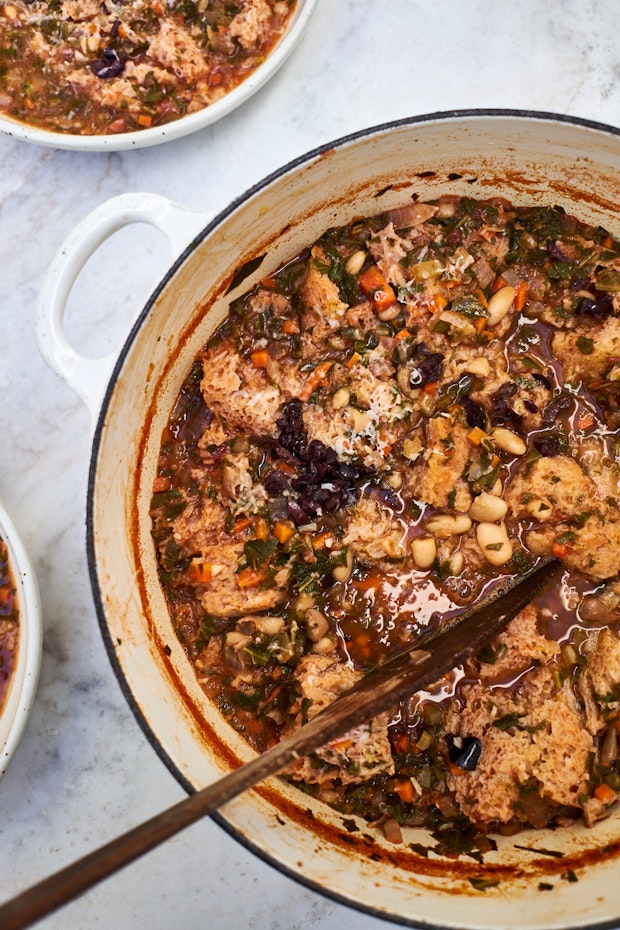 4. Serve immediately, or cool and refrigerate overnight. Serve reheated, or "ribollita" meaning reboiled, the next day ladled into bowls. Finish each serving with a drizzle of olive oil and parmesan and/or some chopped olives.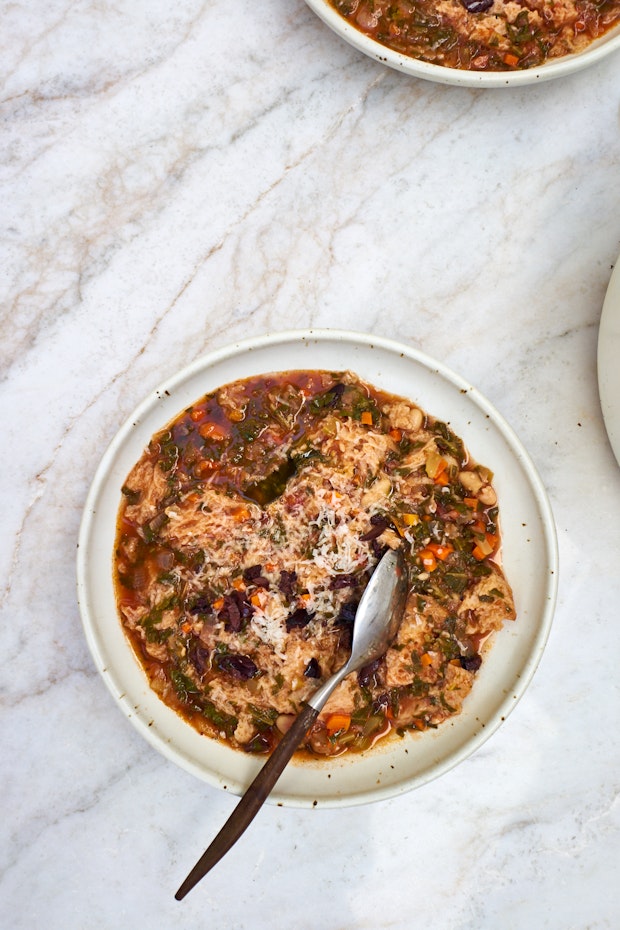 Sheree's Handy Hints
1. In addition to the tweaks I mentioned up above, you can make it gluten free by leaving out the bread or using gluten-free bread.
2. If you leave out the bread, use more beans, both whole and mashed.
3. I like to add extra lemon zest to each bowl for a bit of brightness, and because I can't help myself. And I also like the saltiness of a few olives alongside the kale, so that's a little bonus as well. I'll also drizzle a little thinned out pesto on top if I have it on hand, or, an herb oil made by pureeing olive oil, a couple of fat garlic cloves, parsley and marjoram together.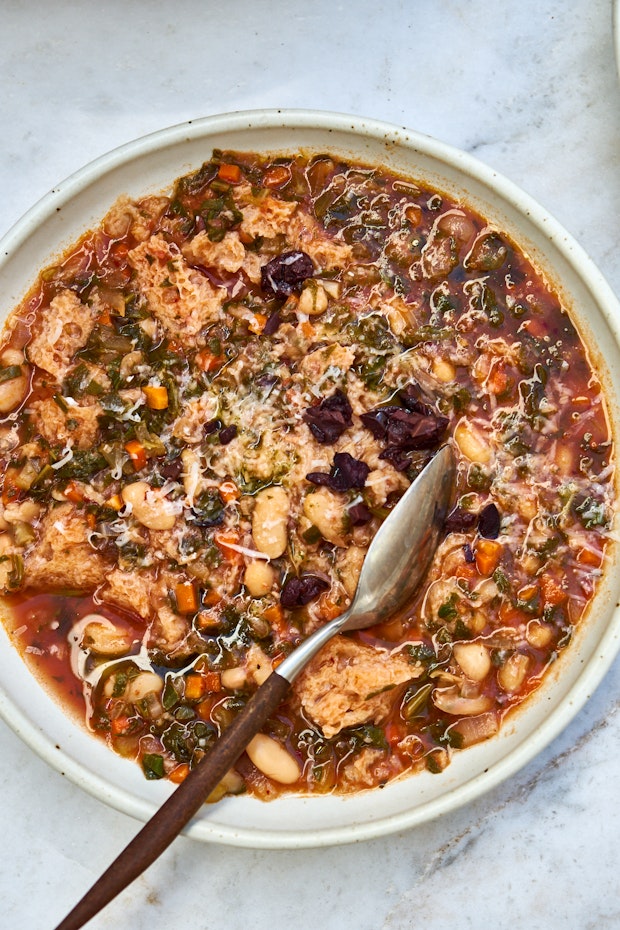 4. This is a freezer friendly soup. I like to make an extra-large pot of it, let it cool, and transfer it to freezer-safe containers. It's good for a month or so frozen. If it's a pot primarily bound for the freezer, I sometimes hold off on adding the bread. I'll add it when I reheat later. But really, you can do it either way.