French Fancies: Les Domaines de Fontenille
The Domaines de Fontenille group is famous within the hotel industry for getting things right: the little things, the big things, and everything in between. The opening of their sixth hotel, Domaine de Primard, proves that some things never change.
How it all began
When Frédéric Biousse and his husband, Guillaume Foucher (pictured above), bought the Domaine de Fontenille estate in 2016, they planned to restore 18th century manor house and wine estate in the village of Lauris, one of the few pockets of Provence's Luberon region that isn't overcrowded with tourists, and keep a slice of quiet country life for themselves. Within the same year, Biousse and Foucher knew they just couldn't stop there………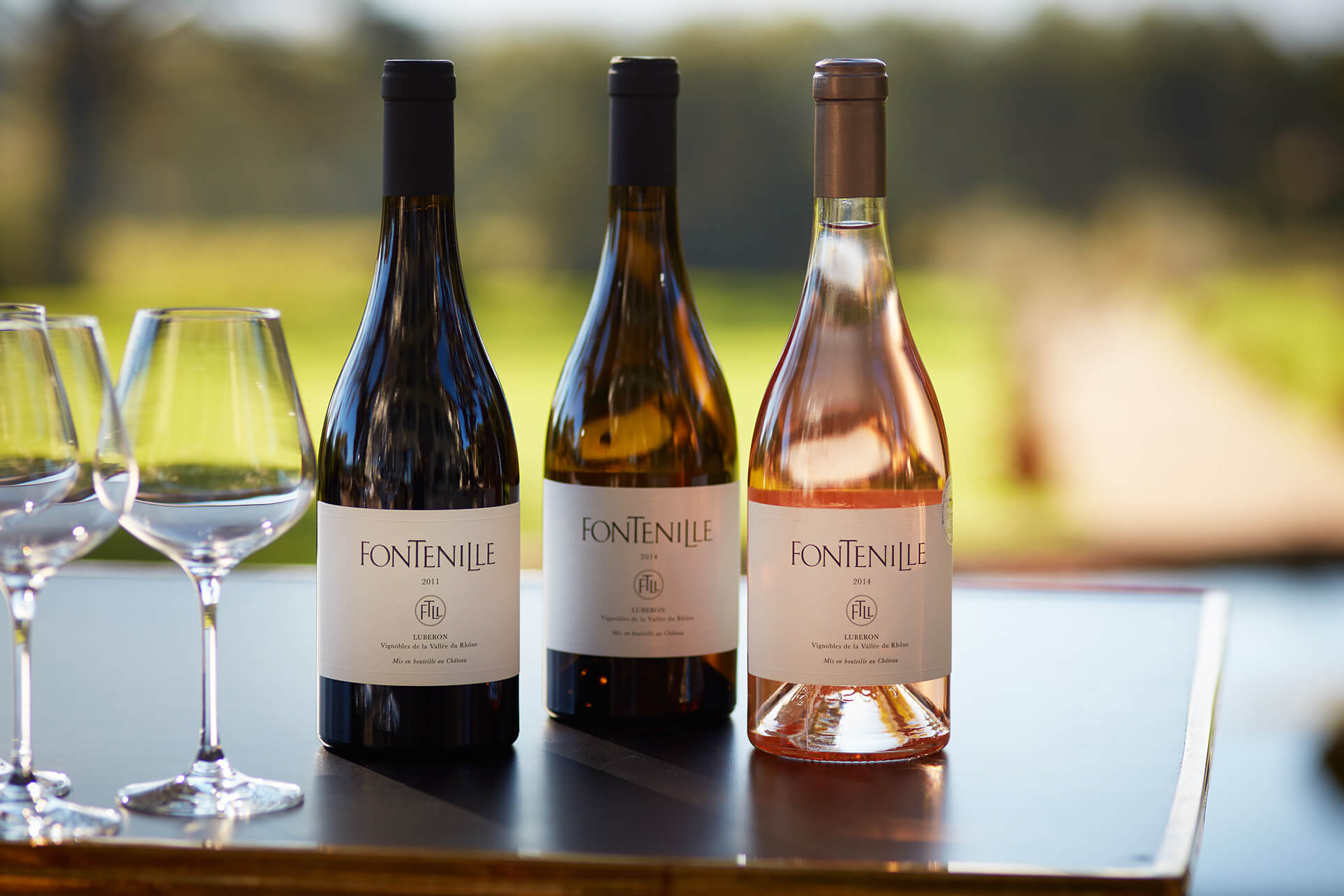 They quickly set up Les Domaines de Fontenille, a collection of accessible luxury lodgings that emphasize agrotourism and conserving local culture (restoring regional architecture and vines, producing organic wine, olive oil and herbs to be used throughout all properties) and have a distinctly French aesthetic.
Each Domaines hotel is distinct, but every property in the collection keeps a few clues in common. These are places that focus on their gorgeous surroundings — the countryside or the water — and seek to give guests plenty of public spaces from which to enjoy the outdoors and each other. A focus on local food is also paramount — and it's often sourced from the hotel's own gardens.
Their newest hotel, Domaine de Primard, has more in common with the original, Domaine de Fontenille, than any other. Like its predecessor, it's something of a true maison de campagne, or house in the countryside. Here, rooms disperse between the large chateau and several outlying buildings.
Recently appointed CEO Linda Hazi explains that it's really a family house. By which she means any type of family, any gathering of people close enough to leave home and spend some quality time away from real life. It's another philosophy they hope spans the collection — to have many options, for many types of guests.
Despite the group's predilection for fine dining, the hotels are more casual than the phrase French gourmet might conjure. Hotel staff wear jeans, and there are no white tablecloths at the restaurants. It's an attitude that's normal for high end hospitality in New York but rare in France. It can also be comforting, especially at places meant as outlets for escape. Even their Hotel Les Bords de Mer in Marseille, envisioned as something of a business hotel in the city, is perched on the seashore, each room gazing directly over a surreal blue to encourage daydreams.
It's something of a pleasant irony that because Biousse and Foucher couldn't manage to tear themselves away from the endeavours of real life, when you stay in  one of their hotels, you'll have almost no choice.
As a house, the Domaine de Fontenille, in Provence's Luberon Valley, dates back to 18th century, and the estate goes all the way back to 1638. But in its current incarnation as a luxury hotel, it's more or less brand new. That's not to say they've entirely dispensed with tradition. The experience is still, delightfully, reminiscent of Provençal farmhouse fantasies. There's a contemporary sheen to the décor, and all the necessary technology in the rooms, but it never breaks the spell.
Les Bords de Mer simply means "the seaside," which is perfectly descriptive as it's set right on Marseille's waterfront, with all of its 19 rooms facing directly out to sea, so close that you could practically dive into the harbour from your balcony. It's got the best of two worlds, the Mediterranean exposure that make the Côte d'Azur a perennially desirable destination, and close access to Marseille, one of France's most diverse and vibrant cities. The style is light and bright, inspired by the optimistic modernism of the Fifties and contemporary simplicity.
No less appealing than the Med is France's Atlantic coast, including the resort town of Hossegor, just up the coast from Biarritz. Les Hortensias du Lac looks over Lake Hossegor, just a stroll inland from the surfers and swimmers at the Plage de la Gravière. Here life is rather more tranquil — a feeling that's only reinforced by the small size of this newly renovated 25-room Art Deco luxury resort.  All are newly decorated in a style that owes more than a little bit to the idea of a Hamptons-style surf shack.
Even by the standards of this idyllic Balearic island, the 250-acre Fontenille Menorca is something special. Nestled in gently rolling hills dotted with palm trees, orange groves, figs, flowers, and gardens of every description. Presiding over all of it is a finca-style farmhouse, an 18th century aristocratic residence, beautifully restored and renovated into a 21st century luxury boutique hotel called Santa Ponsa. Its 21 rooms and suites span several buildings, from the main house to the barn and various outbuildings, whose architecture is a vibrant mix of Spanish and Moorish influences.
Sister to the nearby finca-style Santa Ponsa, and part of the same glorious Fontenille Menorca estate, Torre Vella is another farmhouse hotel, but with a twist; this one is built around an old fortified watchtower, set amid acre after acre of olive groves and medicinal herbs. It's a slightly more bohemian vision than the more refined Santa Ponsa, but the difference is a matter of character, not quality .
But it's the leafy 18th-century, 30-room hideaway on the Primard estate (previously owned by Catherine Deneuve!) in a quiet Norman village that makes for an ideal getaway – especially from Paris. An hour from the capital, guests can wander 100 acres of restored gardens, dine at one of two farm-to-table restaurants overseen by the three-Michelin-star chef Eric Frechon, and plan an excursion to Monet's house in Giverny, a 20-minute drive away.
All images courtesy of Les Domaines
Which one would you most like to stay at?