French Fancies: NUAGE
To conclude my series of posts on French run hotels, I have a single, third generation,  family-run hotel, rather than another luxury group.
NUAGE is located in the heart of the city, in the upscale 8th arrondissement, near the Champs-Elysées and the Faubourg Saint-Honoré, the Parc Monceau and the Grand Palais. Importantly, the hotel is close to the Franklin Roosevelt and Saint-Philippe-du-Roule metro stations and is nestled on a quiet street, away from the hustle and bustle of Paris, with a gentle decor designed to relax both the body and the mind.
How it all began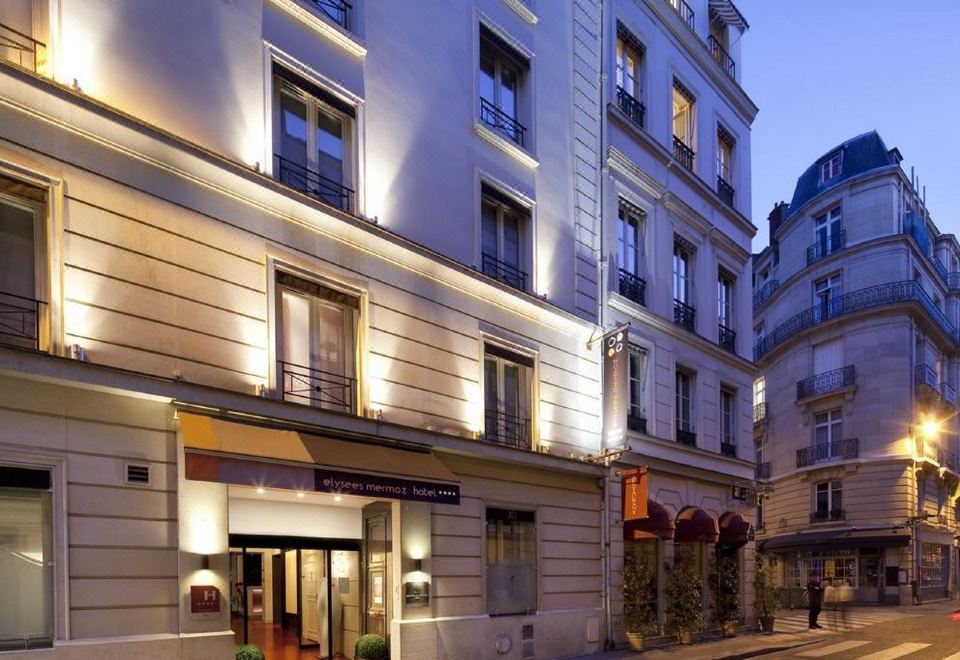 Its story began with Georges Breuil, a man from Correze who, with just three pennies in his pocket, left to conquer Deauville and the heart of his future wife Madeleine. In 1950s the business-savvy couple took over the 3* Élysées Mermoz located in Paris 200 metres from the Champs-Elysées, then passed on the business to their son Gérard then to their grandson Olivier.
There are those who instinctively continue the family business and others who prefer to venture elsewhere, away from a legacy with which they don't identify. Olivier Breuil, managing director of the NUAGE Hotel, is one of these. Or so he thought. His thirties were an eye-opener for this engineering graduate. In search of freedom and independence, he left behind his career in Oslo to build a new life in Paris combining his love of art and his family hotel, the former Élysées Mermoz.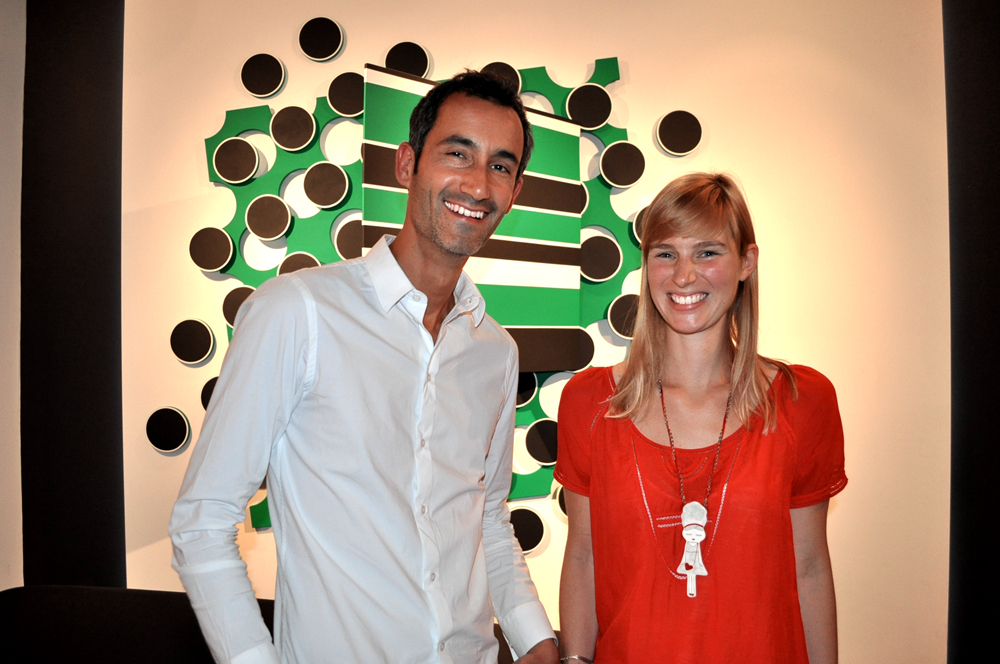 A new era was ushered in under his leadership. He engaged architect Jordane Arrivetz to rethink the entire building. In a break with the consumerist hustle and bustle of the Champs-Élysées district, Arrivetz chose a myriad of tactile materials for 30 rue Jean Mermoz, from Botticino marble to light oak and a thick carpet that makes you want to kick your shoes off. These mediums are accompanied by a palette of sometimes soft and sometimes warm colours, organic shapes and textures to create an effortlessly light and harmonious environment.
In a city like Paris, where the scope of activities and possibilities are nearly endless, many hotels offer little more than the rooms they rent out. Olivier Breuil, with a will to swim against the tide, wanted the new incarnation of his family-run hotel to be an urban refuge, a haven of peace for tired guests amid the hustle and bustle of the busy capital. The new concept revolves around "slow luxury" and "slow living," with guest wellness at its heart.
The embodiment of Parisian chic and authentic luxury, NUAGE has 27 rooms and suites, all with a singular and relaxing decor, ideal for shopping or visiting the city. On each floor, a spacious suite offers a new experience in relaxation. The décor is designed for complete well-being. Desks have been replaced by daybeds perfect for reading, dreaming, sharing a drink or enjoying a starlit dinner. This relaxing atmosphere served as inspiration for the establishment's new name: NUAGE, French for "cloud."
While guests at Nuage are encouraged to enjoy the comfort of their rooms to the fullest, they can also get a taste of Paris' culture scene without leaving the hotel. Owner Olivier Breuil, an art-lover and connoisseur, has scattered dozens of works throughout the common spaces and the rooms.
He's also created a private cinema screening a fine selection of films d'auteur, great classics, as well as the latest animated releases for children's entertainment. The concept extends even beyond the walls of the hotel with its "slow concierge" services, offering guests unique Parisian experiences far from the madding crowd and tourist traps.
NUAGE has an eco-responsible vision of the hotel industry. It favours the best local artisans and suppliers and limits energy consumption as much as possible.
NUAGE is an invitation to take a deep breath, press the "pause" button on daily life and fully enjoy the travel experience. It is a place to decompress where you can live la vie at your own pace, escape reality in seconds, take advantage of all the cultural inspiration around you, dream, meditate and experience Paris without any rush.
All images courtesy of NUAGE