The Musette: Baked mushrooms
Baked mushrooms are the ultimate low-lift creation. Here, mushrooms are tossed in a simple ponzu marinade, topped with cubes of (vegan) butter and citrus slices, then baked to perfection in a hot oven.
You can play around with a wide range of your favourite edible mushrooms here. And on the spice front (in the marinade), I often use something a bit feisty and hot – like shichimi togarashi, but other times use favourite curry blends, or fresh herbs. To make more mushrooms, double the quantity of everything and increase the size of your baking dish.
Ingredients (serves 2 – 4)
2

tbsp

 

ponzu sauce

2

tsp white

 

miso

1/2 tsp spice blend (optional)

225g (8

oz) 

mushrooms, cut or torn into bite-sized pieces

1/2

  organic 

lemon, seeds removed, very thinly sliced

1

tbsp (vegan) 

butter, cut into tiny cubes

12g (1/4

cup) freshly

chopped chives
Method
1.Pre-heat oven to 220C/200C fan/gas mark 7/425F with a rack in the centre.
2. Stir together the ponzu, miso and spices in a small bowl.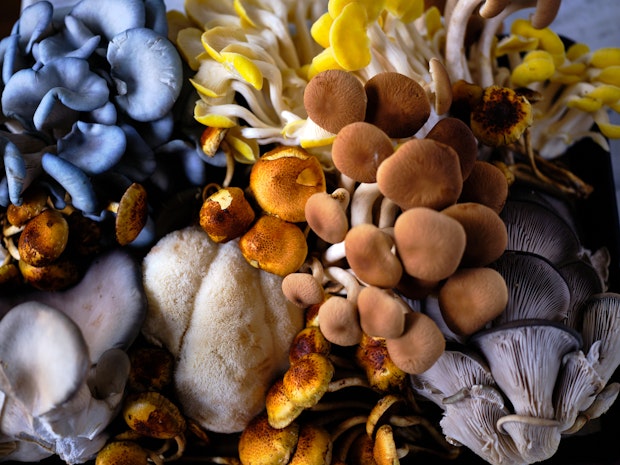 3. Toss the mushrooms with half the marinade in a medium oven-proof casserole dish (Dutch oven). Drizzle the remaining marinade over and gently toss again. Ensure all the mushrooms are thoroughly coated in the marinade.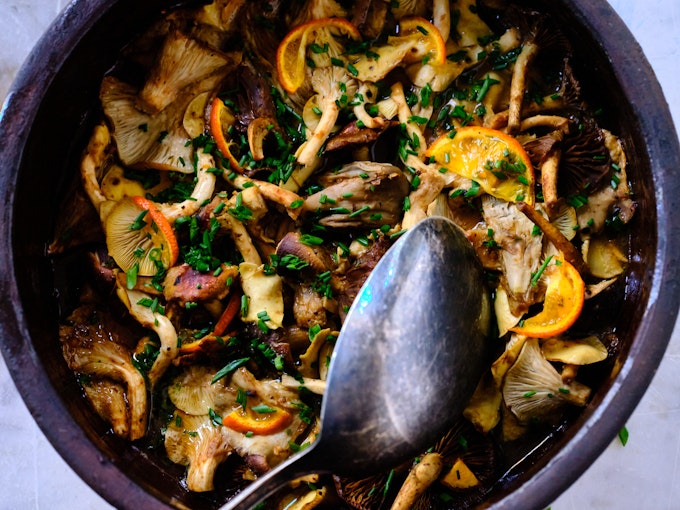 4. Scatter the citrus across the top and then dot with the cubes of (vegan) butter. Cover with greaseproof (parchment) paper (tucked around the mushrooms) or foil and bake for 20 minutes.
5. The sauce creates itself in the base of the dish. This is the type of preparation that is great whether you have regular button mushrooms or a fancy mix of exotic varietals. Promise!
6. Uncover and serve immediately sprinkled with chives or other fresh herbs. And if you want to get a bit decadent, a dollop of sour cream or creme fraiche is magic.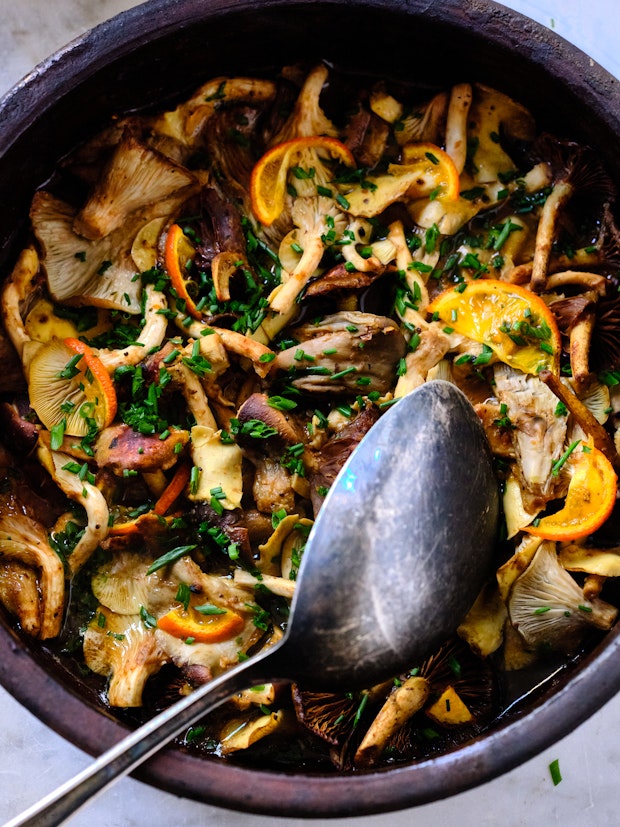 Sheree's Handy Hints
1. Don't forget you have a lot of latitude with which mushrooms you use. There's a huge choice of mushrooms available now but this dish will work equally well with basic button or cremini mushrooms – absolutely perfect over a bowl of steaming hot rice. So, don't sweat it if that is what's available. This is still going to be great.
2. I like to break (or cut) the mushrooms into slightly bigger than bite-sized pieces before tossing in the marinade. They will go on to collapse as they bake.