The Musette: Mushroom Meatloaf
This protein-packed meatless loaf will quickly become a dinnertime favourite. It's firm, not mushy or dry, and bursting with umami flavor. This vegan loaf is equally terrific topped with a shiny layer of ketchup glaze or smothered in gravy. Plus, leftovers make fantastic sandwiches.
You need a food processor to make this loaf, to process the mushrooms, aromatics, oats, nuts and seeds. Vegan loaves can be made with lentils, beans, grains and vegetables. To achieve a texture that resembles a meatloaf, this recipe combines mushrooms with lentils and brown rice.
Ingredients (serves 12)
Loaf:
225g (8

oz) 

cremini/chestnut mushrooms

1

large yellow onion, finely chopped

4 fat 

cloves

garlic, finely minced

1

tbsp 

olive oil

2

tsp sea 

salt

2

tbsp 

tomato paste

80g (1

cup) 

oats

70g (1/2

cup) 

raw cashews

70g (1/2

cup) 

roasted, unsalted sunflower seeds

2

tbsp cornflour (

cornstarch)

1

tsp

dried oregano

1/2

tsp 

freshly ground black pepper

600g (3 cups) cooked puy lentils 

380g (2

cups) cooked brown rice
glaze:
80ml (1/3

cup) tomato 

ketchup

3

tbsp 

brown sugar

1

tbsp 

apple cider vinegar
Method
1. Arrange an oven rack in the upper third of the oven and pre-heat it to 180°C /fan 160°C/gas mark 4/350°F. Line a 1kg (9×13-inch)  loaf pan with greaseproof (parchment) paper, leaving a generous overhang.
2. Coarsely chop mushrooms and place in a food processor fitted with the blade attachment and pulse until chopped into small pieces. Transfer to a large bowl. Place onions and garlic cloves into the food processor and pulse until finely chopped fine.  Add to the bowl of mushrooms.
3. Heat tablespoon olive oil in a casserole or other large pot over medium heat until shimmering. Add the mushroom-onion mixture (reserve the bowl), season with salt, and cook, stirring occasionally, until the water evaporates, 7 to 10 minutes. Add soy sauce and tomato paste, stir to combine. Remove the pot from the heat and let cool slightly, about 15 minutes.
4. Place oats, cashews, sunflower seeds, cornflour(cornstarch), dried thyme, salt, black pepper and ground sage to the food processor. Process until finely ground, about 1 minute. Transfer the mixture to the reserved bowl.
5. Place lentils in the food processor and pulse until they break down but retain some texture, about 10 (1-second) pulses. Transfer to the bowl, add cooked brown rice, and stir until combined.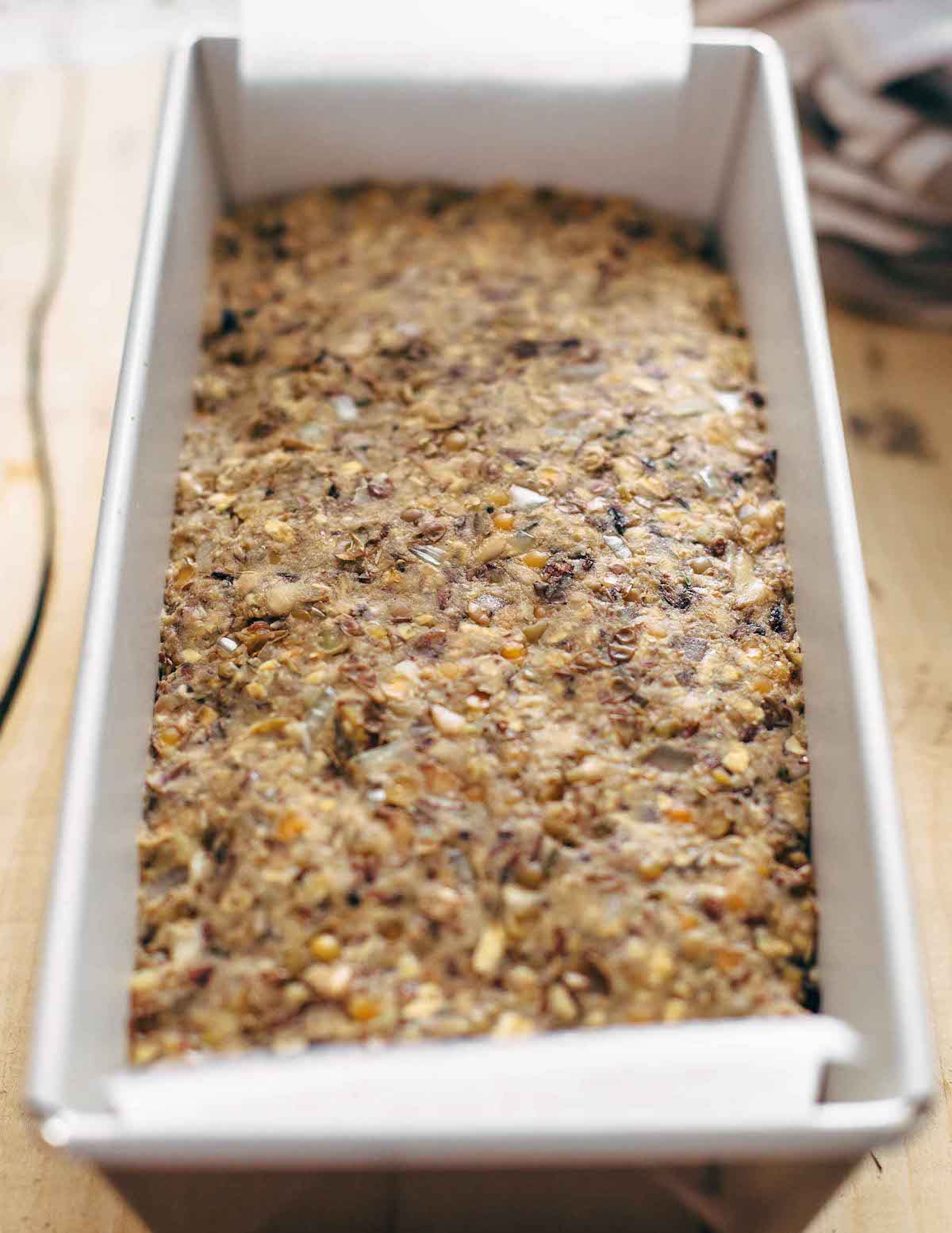 6. Add the mushroom-onion mixture and stir to combine. Transfer to the loaf pan and press the mixture evenly and firmly into the pan. Smooth the top, then fold the excess papers over the top.
7. Bake for 1 hour. Meanwhile, place all glaze ingredients into a small bowl and whisk to combine.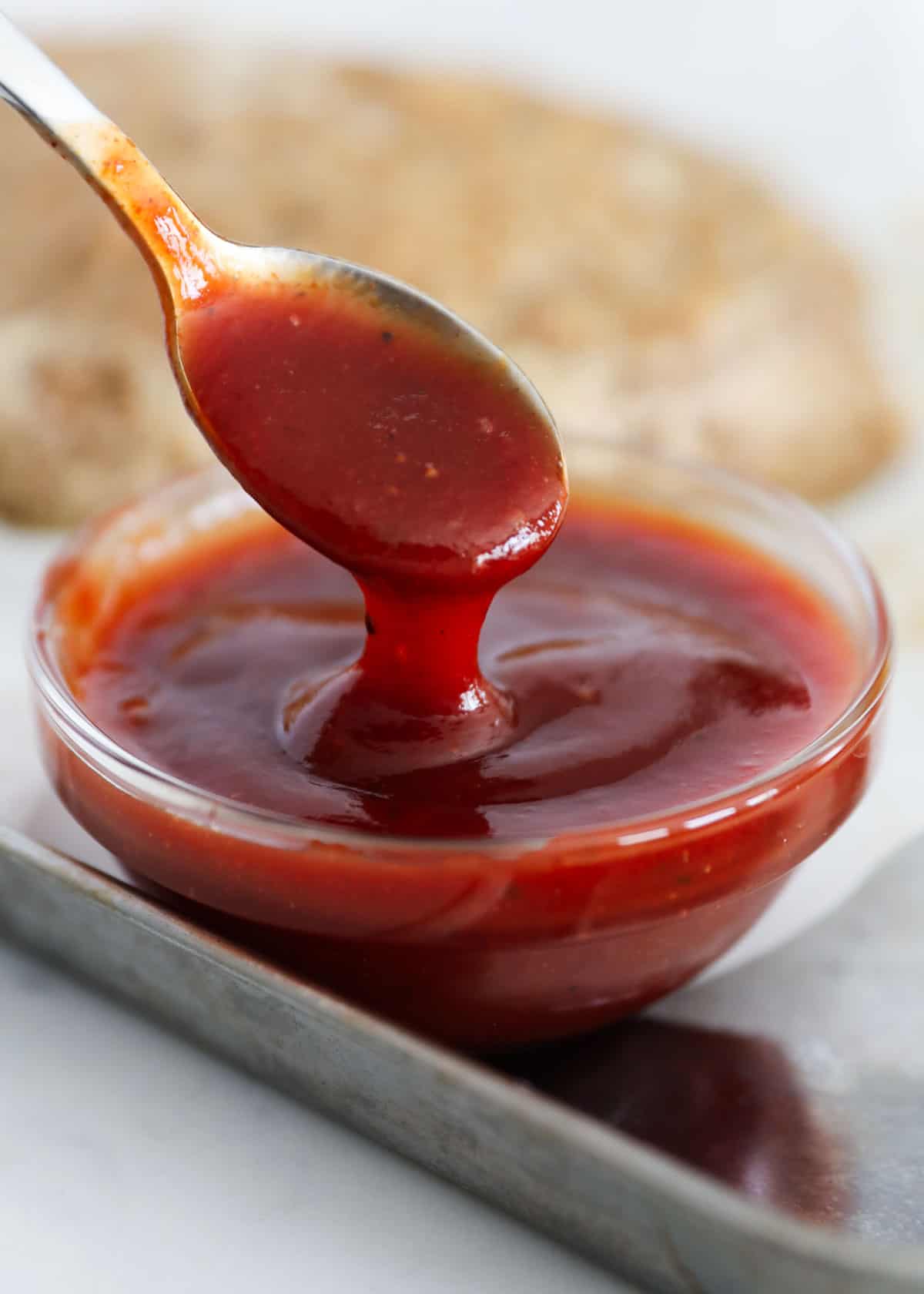 8. Remove the loaf from the oven, uncover and spread the glaze evenly over the top of the loaf. Return to the oven and bake until the glaze is slightly tacky, caramelised, and browned in spots, 15 to 25 minutes more.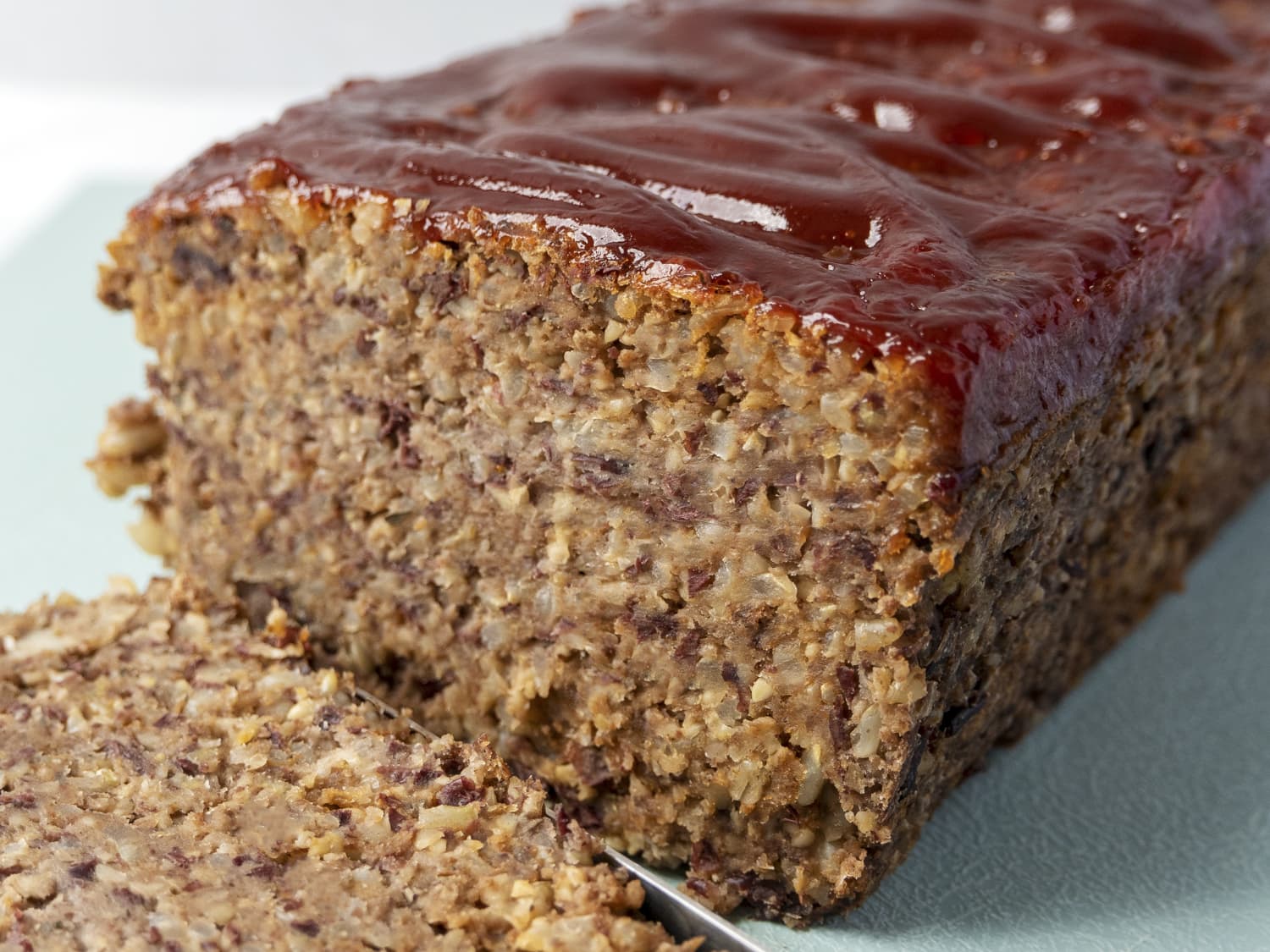 9. Remove the loaf from the oven and let cool for about 10 minutes to firm up. Grasping the excess foil, lift the meatloaf out of the pan onto a serving platter or clean cutting board. Cut crosswise with a serrated knife.
Sheree's Handy Hints
1.To make ahead, prepare the mixture and pack it into the loaf pan. Tightly cover the pan, refrigerate for up to 3 days. Let sit at room temperature while the oven heats, it may need a few extra minutes baking time.
2. Refrigerate leftovers in an airtight container for up to 4 days or freeze for up to 3 months. To reheat, wrap individual slices in lightly greased aluminum foil and bake in a 180°C /fan 160°C/gas mark 4/350°F for 5 to 10 minutes.
3. This makes a delicious cold sandwich filling.