1. In a food processor fitted with a metal blade, combine walnuts, onion, coriander, cumin, garlic and oregano.  Pulse until just combined. Add black beans and a green chilli pepper and again, pulse until just combines.
2. Transfer mixture to a large bowl. Stir in eggs, bread crumbs, and seasoning. Using damp hands, shape mixture into 6 thick patties. Place patties on a baking sheet, cover, and chill until ready to cook.
3. For the salsa, in a medium bowl, combine all the ingredients. Cover and chill until needed.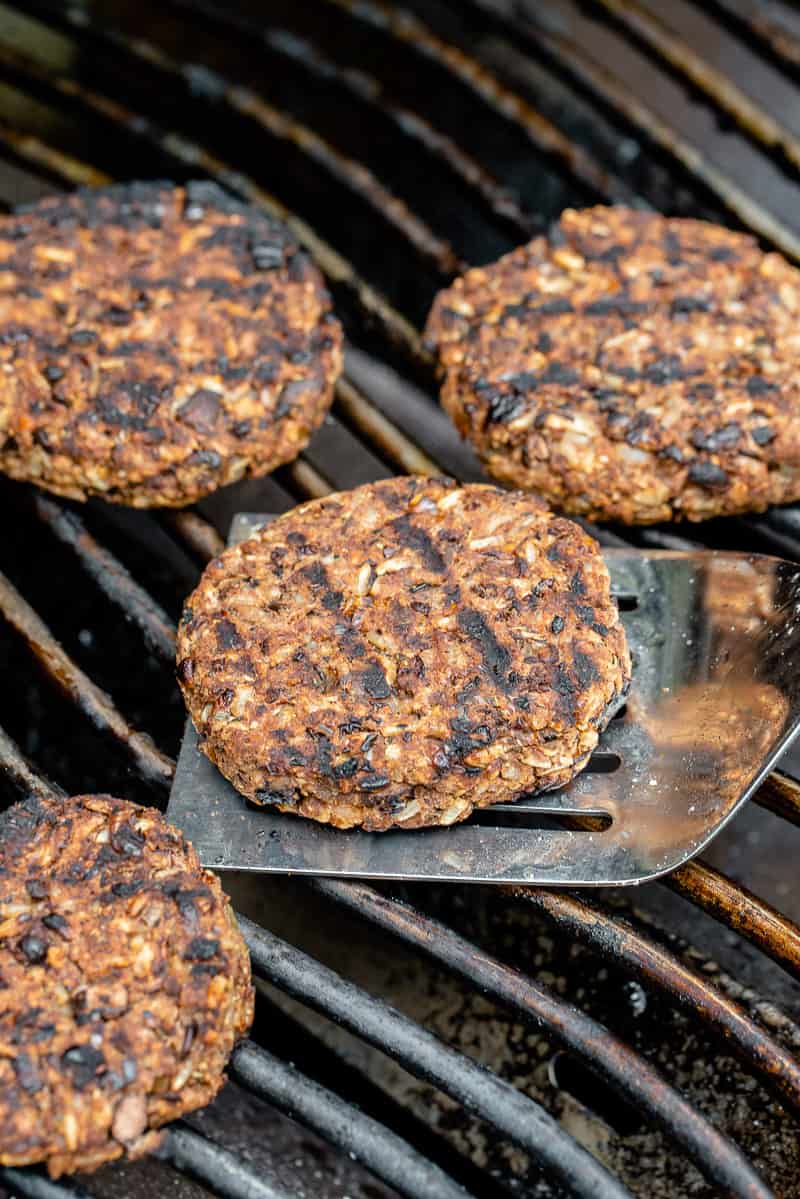 4. For charcoal grill, place patties on the grill rack directly over medium coals. Grill, uncovered, for 12 to 14 minutes or until done, turning once halfway through grilling. Toast English muffins on the grill.  Alternatively use the grill in your oven for a similar amount of time.
5. Serve burgers between English muffin halves with salsa and enjoy!