The House where Hitchcock filmed……….
The kiss between Cary Grant and Grace Kelly in 1955's To Catch a Thief was filmed in the gardens of this property in Saint-Jeannet. This has no doubt added to its provenance and price!
To Catch a Thief was one of Grace Kelly's final films as she'd recently met Prince Rainier III of Monaco at the Cannes Film Festival whom she married in 1956 which put paid to further collaboration between Hitchcock and his muse.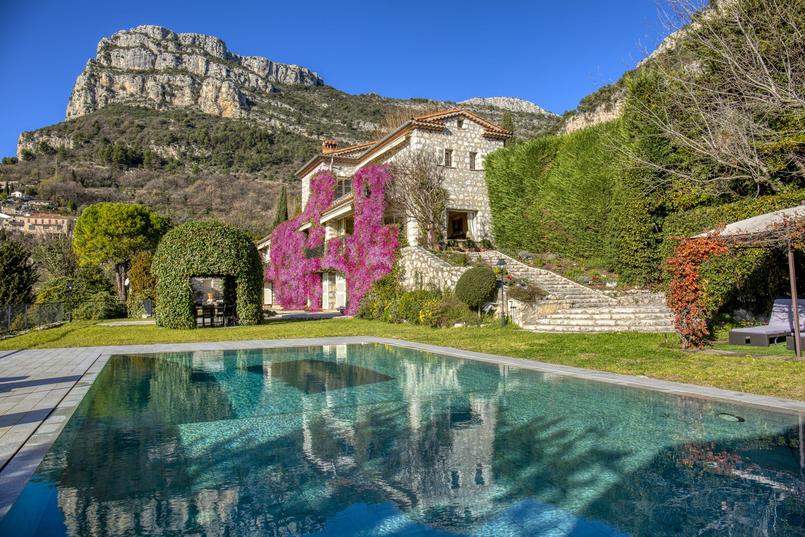 The 12-roomed, seven bedroomed 425 m2 (4,000 sq ft) provençal property, Villa Les Bolovens, is on the market for a modest €3.6 million. It offers the charm and calm of the Riviera hinterland. Its terrace and magnificent swimming pool overlook the village and the spectacular Baou de Saint-Jeannet. Composed of a main building and a guest house, this property offers every modern comfort with the charm of the old.
To Catch a Thief won an Oscar for Best Cinematography in 1956, and was also nominated in the Best Scenery category, recognition of the beauty of the landscapes of the Côte d'Azur.
The choice of the lead actors Grant and  Kelly was made a year before filming started. Grant was a regular in Hitchcock's films and was allegedly his favourite actor. The soon-to-be Princess Grace had also appeared in a couple of Hitchcock's earlier films but this one heralded the start of her love affair with the Côte d'Azur.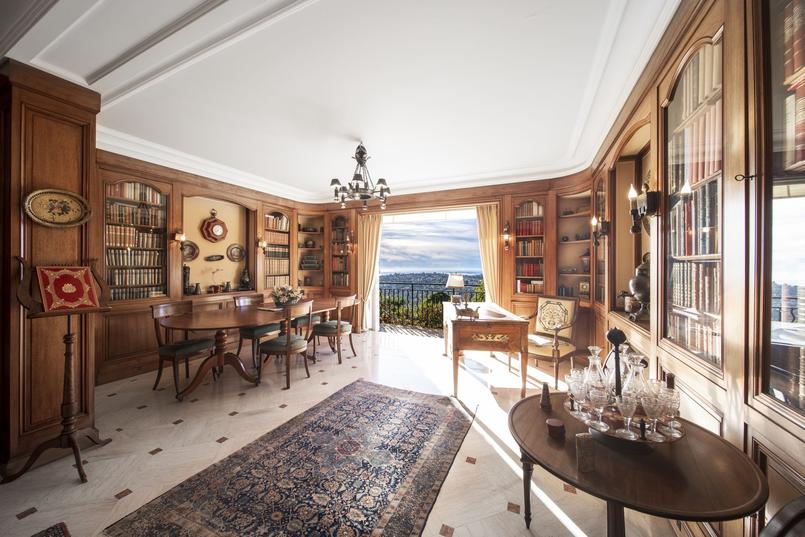 The film features much of the Côte d'Azur such as Cannes, the Croisette and its beaches, Nice and its Cours Saleya flower market, the hinterland with its terraces and olive trees in the hills of Saint-Jeannet, the dream villas in Eze and Monaco, plus the Corniche road overlooking the Mediterranean.
The film's flagship location, Villa Les Bolavens offers a spectacular view of the sea, the city of Nice, Saint-Jeannet and its hills. Its successive owners have maintained it in such a way as to perpetuate the charm highlighted by its British director. It is there that many of the film's key scenes, such as the one where Cary Grant eats a quiche Lorraine or the final scene, that of the kiss are filmed.
All images courtesy of Sotheby's